Abdul Samad Khan
March 17, 9:30am - 12:30pm PKT. Hosted at National Incubation Center
part of a series on Courage
About the speaker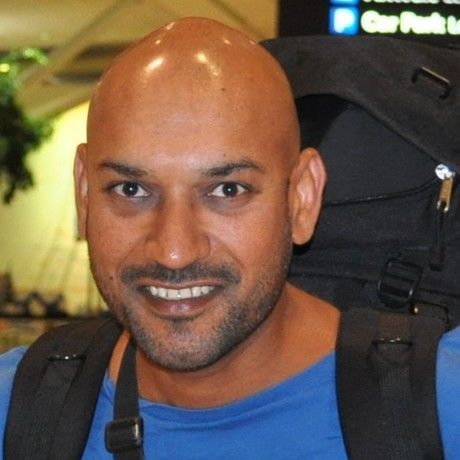 Samad is the founder and CEO of Youth Impact. A cancer survivor, Khan has dedicated his second life to help young people discover and maximize their potential. Co-founder of adventure based corporate leadership trainings in Pakistan and also founded 'Markhor', Pakistan's 1st wilderness based youth leadership conference held annually. He has trained youth in the mountains, oceans, deserts and snows across the five continents. Samad is also a contributing author in 'Adventure Programming and Travel for 21st Century' a text book on outdoor leadership trainings published in USA. Currently, he is heading Youth Impact Pakistan – a not for profit organization that aims to initiate and sustain a positive social change through youth leadership development. Youth Impact has trained more than 20,000 youth in less than 5 years and has won 'Best Social Start Up' Award in StartUps Expo 2015.
Being an adventure enthusiast, he is graduated from National Outdoor Leadership School, USA. He is also certified in 'Train the Trainer' from American Management Association, Chicago. Samad holds multiple Leadership Fellowship including at Stanford University's 'Executive Program for Notforprofits, International Visitors Leadership Program by US State Department, South East Asia Leadership Academy and many more.
Local partners
The National Incubation Center (NIC) offers startups with free state-of-the-art workspace, access to mentors and seed funding.
The National Incubation Center is a public-private partnership between Ministry of Information Technology and Telecommunication, ICT R&D Fund, Mobilink, and Teamup.
SVA is a community of art and visual enthusiasts. School of Visual Aesthetics is the initiative of "Concept one" studios that provide Event Photography services in Islamabad. SVA provides high quality free and paid photography and videography workshops. The idea is to empower youth with the right skills.
Additional details
Make this an eco-friendly event. Help us reduce the waste. Let's preserve Islamabad's beauty!
Bring Your Own Mug
Thank you :)
Location
Hosted at National Incubation Center
Plot 24-b, H-9/1, Street 6, Islamabad, Pakistan-44000
Islamabad, Capital 44000
When March 17, 2018
9:30am - 12:30pm