Zuzana Števulová & Mohammed Azim Farhadi
April 28, 8:30am - 11:00am EEST. Hosted at Blue Lounge, Slovak National Theatre
About the speaker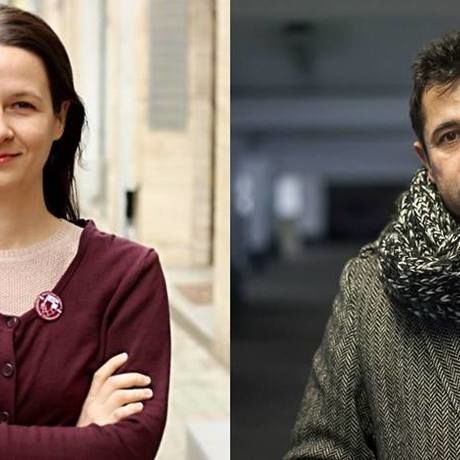 Zuzana Števulová is a lawyer and director of the League for Human Rights, n.o. She is dedicated to the topics of asylum, refugees, migration and integration. In 2016, she was awarded the International Women of Courage Award for an exceptional personal commitment in promoting refugee and migrant rights by the US Secretary of State John Kerry.
Mohammed Azim Farhadi is a co-founder of the Institute for Migration and Communication - an organization that links several former foreigners and tries to bring cultures closer together. He cooperates with the Islamic Foundation in Slovakia. Since October last year, he has organized humanitarian aid delivery to refugees on the Balkan road in Serbia and Idomeni. Azim comes from Chan Abad in Afghanistan. In the 1990s, he had to flee the country after the Taliban took over the government. He received asylum in Slovakia and studied journalism. He has devoted himself to development aid, television production, helps foreigners not only from his community with integration in Slovakia, organizes cultural events, meetings with young people, acts as a live book, he both interprets and translates.
Additional details
Much has been debated about whether Slovakia should accept migrants and refugees, from which countries and to what extent. However, less attention is paid to their integration. How does it feel for a foreigner to live in Slovakia? What can we do to make them feel at home? Zuzana and Azim are two medially known fighters for refugees' rights in Slovakia. Why do they do it and what else connects them?
Collaboration: Creative Mornings Bratislava & [fjúžn] & Milan Šimečka Foundation & Slovak National Theatre
Location