Zoyander Street AKA Artist-researcher (Online Event)
September 25, 8:30am - 10:00am UTC. Hosted at Your Home or Office | Zoom
part of a series on Spectrum
About the speaker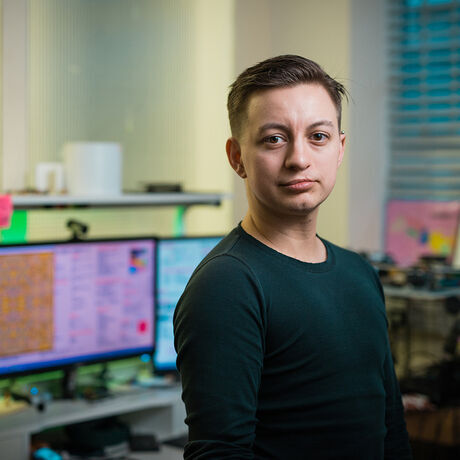 Zoyander is an artist-researcher and critic; they have been working at the fringes of indie videogames for almost a decade, but their practice also involves other forms of media art and (mis)uses of technology. After becoming increasingly sensitive to the limitations of linear text, they began mediating research in interactive and tactile forms, in order to surface ambiguity and allow mess to stay messy. Led by ethnographic and historical research, they create lo-fi glitchy games and custom hardware for festivals, galleries, and museums. They like to work with toxic garbage, be that through recycling old computers that were destined for landfill, or through recontextualising trauma in history and ethnography.
Zoyander will be joining us for #CMspectrum. Ahead of their talk why not watch their film Skeleton in a Beret
They have also been featured on the Our Favourite Places website
Additional details
WE'RE NOW VIRTUAL
Our September event will be live and online using Zoom from 8.30am on the 25th.
Similar to our in-person events, this is a ticketed event so make sure your are registered to attend. All attendees will be muted and we would like all your videos on so we can see your lovely faces.
The Zoom link will be shared with all registered attendees around 8pm the evening before the talk. If you register after 8pm we cannot guarantee that we will be able to send you the link. The link will be emailed to the address you have registered with us. PLEASE DO NOT SHARE THE ZOOM LINK WITH ANYONE WHO IS NOT REGISTERED.
Please download and install Zoom before the event to the device of your choice. Don't worry, Zoom accounts are free.
Location