nyc
What are FieldTrips?
FieldTrips are meetups to interact, learn and collaborate in an effort to level-up your creative life.
We're limiting these events to only 25 people, they're like an intimate dinner party. Your absence will be felt so please make sure that you can definitely attend if you sign up. Also, we're in the prototyping phase, so come with an open mind and be prepared for anything.
Thanks for participating! We're lucky to have you.
Zentangle: Doodling with Intention
November 13, 6:00pm - 8:00pm EST. Hosted at Beyond
About this FieldTrip
Zentangle is a reflective drawing practice that uses repetitive patterns to create abstract pieces of art. With zentangle, there are no mistakes. It encourages you to concentrate on individual areas and strokes as opposed to an entire canvas–promoting focus and relaxation. It is used on its own, but can also be used to supplement your other art practices.
This workshop is meant to open up your perception of creativity and harness the power of meditative practices within an artform. Attendees will walk away with an understanding of the zentangle method, their own zentangle drawings, and a pattern example sheet to inspire future creations.
When I doodle, I find myself mindlessly drawing patterns and creatures. In school, I used to fill the margins of my notebooks while taking notes. I loved drawing in small spaces. This is what drew me to zentangle in the first place. A small canvas split into even tinier parts made the idea of filling the page less intimidating. Zentangle is an incredibly approachable artform. As an art director who "can't draw", I found that zentangle opened up my view of what drawing means and finding joy in the process more than the outcome.
–
FieldTrips are a celebration of creativity and generosity. They are hosted by awesome individuals and organizations (like you and yours)! When you sign up, please show up. Most FieldTrips have waitlists due to significant interest and limited space.
View all upcoming FieldTrips or submit an idea to host your own.
Local partners
Beyond We accelerate transformative customer experiences, using design and technology to create beautiful experiences that transform the world around us.
Organizer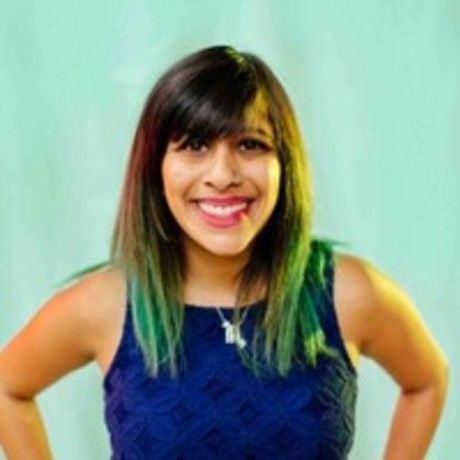 Priya Mapara
Location
Hosted at Beyond
236 West 27th Street, 11th Floor
New York, New York United States 10014
When November 13, 2019
6:00pm - 8:00pm