Yves UBELMANN nous a parlé du chaos.
La vidéo est réalisée par Auguste PANEL
About the speaker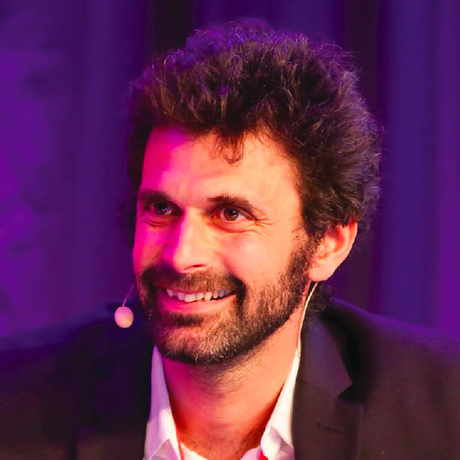 Yves Ubelmann est architecte de formation, et a reçu son diplôme de l'école d'architecture de Versailles en 2006.
De 2006 à 2010, il a travaillé comme architecte indépendant en Syrie, Iran, Afghanistan, au Pakistan, pour le relevé, l'étude et l'interprétation de sites archéologiques. Dans ce cadre, il a développé depuis 2009 une nouvelle approche de la photogrammétrie pour le relevé des sites archéologiques.
De 2010 à 2011, il a travaillé comme ingénieur spécialisé au joint center Microsoft Research - INRIA, avec le département d'informatique de l'ENS (Ecole Normale Supérieure), pour développer et utiliser des méthodes de numérisations 3D basées sur des algorithmes de reconstruction photogrammétrique récents.
Il fonde en 2013 la startup Iconem, spécialisée dans la numérisation de sites archéologiques et patrimoniaux menacés, et aujourd'hui active dans 24 pays. En associant plusieurs techniques de numérisation 3D et l'utilisation de drones, Iconem produit des doubles numériques ultraréalistes de sites dans le monde entier (La tour Saint Jacques à Paris, Pompéi en Italie, l'ile de Délos en Grèce, Mes Aynak en Afghanistan, Palmyre en Syrie,…). Ces missions sont réalisées pour le compte de grands musées (Musée du Louvre, RMN-Grand Palais, National Museum of Singapore), d'institutions internationales (UNESCO, Banque Mondiale, UNOSAT), d'archéologues (Ecole Française d'Athènes, Casa de Velàzaquez, SFDAS…) ou de gouvernements et collectivités territoriales (Mairie de Paris, Institut Français de Birmanie, Communauté de Communes de Beaucaire…).
Favorite quotes from this talk
No quotes yet. Sign in to tag a quote!