Yoga with Olivia Lehman
– Hosted at Humboldt Park Boathouse
part of a series on Stress
About the speaker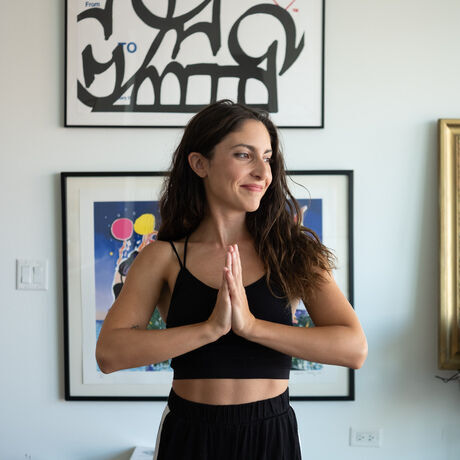 Olivia Lehman @cycle.embodied is a registered yoga teacher and brand experience manager for CreativeMornings/ Chi. She is passionate about connecting with community through cultivating creativity, celebrating the womb, and wellness empowerment. She loves to encourage people to feel present, challenged, and joyful during her yoga classes. Olivia currently resides in Chicago and during her free time she loves to play her electric guitar and cook.
Follow Olivia on Instagram: @cycle.embodied
Local partners
Additional details
Olivia teaches Sattva Vinyassa with a concentration on menstrual embodiment for womxn.
Sattva means balance in every body type and season. Her mission is to meet her students where they are. She teaches beyond the traditional yoga postures, by infusing movement with yoga therapy. Sattva Vinyasa was developed to undo habitual movement patterns and prevent repetitive stress injury, even created by some yoga styles. Sattva Vinyasa practices are adapted to the rhythms of the day and season to cultivate the most well-rounded movement medicine for every body and every womb.
What to expect: All-levels class What to bring: Yoga mat, water bottle, & face mask Time: 6:00 – 7:00 pm Location: Humboldt Park Boathouse. 1301 N Humboldt Dr, Chicago, IL 60622. Look for the CreativeMornings/Chicago Banner!
Safety: Participants at the park will be spread out enough to practice safe social distancing. Please bring a mask for in-person participation.
For those who want to participate virtually, we will be going live on Facebook too.
Anyone that signs up by 8/28 will receive a complimentary 30 minute 1:1 yoga or Cycle Embodied session with Olivia🌷
Location