Yazan Kopty
April 26, 8:30am - 10:00am EDT. Hosted at National Geographic Auditorium
part of a series on Inclusive
About the speaker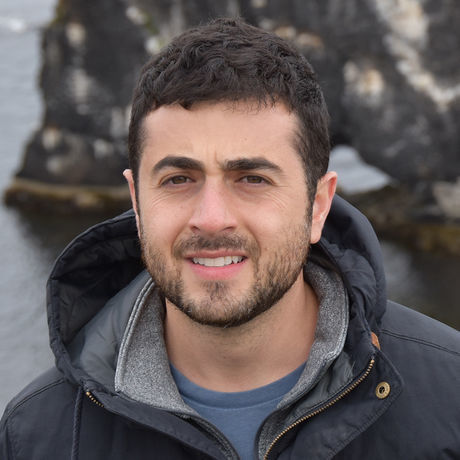 Whose voice do you hear when you look at an image? Yazan Kopty is a writer, oral historian, and National Geographic Explorer based in Washington D.C. His work centers around the acts of listening and narrating, focusing especially on memory as resistance and community-sourced history. He is currently the lead investigator of Imagining the Holy, a research project that seeks to examine and connect thousands of images of historic Palestine from the National Geographic Society archive with Palestinian community elders, cultural heritage experts, and field researchers to add new layers of indigenous narrative and knowledge to the images.
Follow him on Instagram @yazankopty and his project @imaginingtheholy.
Local partners
Ogilvy has been producing iconic, culture-changing marketing campaigns since the day its founder David Ogilvy opened up shop in 1948. Today, Ogilvy is an award-winning integrated creative network that makes brands matter for Fortune Global 500 companies as well as local businesses across 131 offices in 83 countries. The company creates experiences, design and communications that shape every aspect of a brand's needs through six core capabilities: Brand Strategy, Advertising, Customer Engagement and Commerce, PR and Influence, Digital Transformation, and Partnerships.
Artemis Ward is a strategic branding and digital marketing agency built for the modern age. We are a full-service shop concentrating on all phases of brand and campaign development from discovery to design, content creation and promotion. We have extensive experience in communications strategy, brand development, design, user experience, technology, social media strategy, organic and paid promotion and beyond.
Flatiron School helps people from all backgrounds to launch their career in Software Engineering or Data Science. We're outcomes focused - 97% of graduates in our most recent Outcomes Report landed jobs, and we also offer a Money-Back Guarantee. For anyone that's new to coding, start learning today with Flatiron's free online course which includes 75+ hours of HTML, CSS, Javascript, and Ruby lessons.
Location