Yaya Sung
January 30, 8:00am - 10:00am WIB. Hosted at Conclave Wijaya
part of a series on Ugly
About the speaker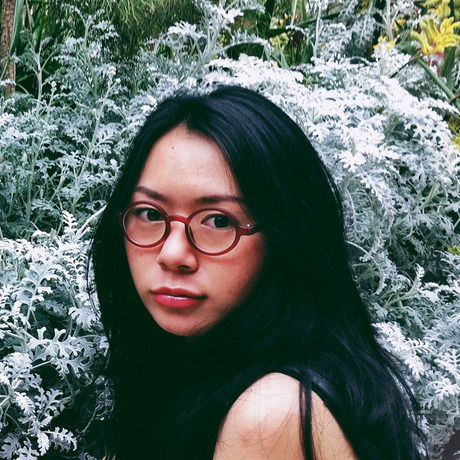 Yaya Sung began actively participating in exhibitions and use photography as a medium since 2005. She worked as freelance photographer for advertising and magazines in Jakarta. In the year of 2007, Yaya Sung started her career in contemporary photography by engaging in various activities, some of them: Everyday Life in an Asian Metropolis workshop at Goethe Institute (2007), Ruang Perempuan (Group Exhibition, 2008), Colonial Photography workshop at Langgeng Art Foundation (2012), and Maps, Reimagined (Group Exhibition, 2012).
The beginning of 2013 is the year where she join the Legal Artist Series, a program initiated by Ruang MES 56 as a form to expose latest practices and innovation in photographic-based art in Indonesia. Her works project strong voices on themes on personal identity and socio-political histories. She recently did her residencies in Cemeti Art House, Yogyakarta and Koganecho, Yokohama. Her most recent shows were at a collective photography exhibition shown in 8Q Singapore Art Museum and Omah Munir Museum in Batu, Malang.
Local partners
Additional details
Under the theme "Ugly", Yaya will talk about her creative process, which actually explore around the UGLY side of social issues and our nation's dark history. She will share her stories and experiences as an artist; how with creativity and awareness one can present a new perspective from something that is usually justified as ugly. She will present the creative process of her three chosen works: Walking Banana, Jalan Kemenangan, and Memorial Kamis Payung Hitam.
Location
Hosted at Conclave Wijaya
Jl. Wijaya I No. 5C, Petogogan, Kebayoran Baru
Jakarta, DKI Jakarta Indonesia 12170
When January 30, 2015
8:00am - 10:00am