Virtual
What are Virtual FieldTrips?
FieldTrips are meetups to interact, learn and collaborate in an effort to level-up your creative life. Built on top of our 20,000 monthly attendees at CreativeMornings talks, FieldTrips are community-organized events built on the spirit of generosity that has powered CreativeMornings events for the past 10 years.
Thanks for participating! We're lucky to have you.
WRITE PARTY: MAKE A DATE WITH YOUR MUSE
September 2, 11:00am - 12:15pm EDT. Hosted at FieldTrips on Zoom
About this FieldTrip
"WRITE PARTY is a virtual creative writing event where you make a date with your muse and tell your inner critic to shut the (BLEEP) up!
Los Angeles based writer + producer, Marlene Nichols guides you through an original series of timed writing exercises designed to shake out the stories only you can tell. This is Write Party's 2nd Field Trip with Creative Mornings so prepare for all new prompts and more fun.
Open to all genres, all levels of creative writers. Poets can end up with short play drafts, screenwriters find their inner Joan Didion, or maybe you write a TED talk on how to love in the time of quarantine. And if the only thing you've managed to write lately is a grocery list, you're in!
At WRITE PARTY, we write! By hand (no keyboards) so bring your favorite pen + paper+ and a ready, steady heart. Frankly, whatever shape your heart is in these days works.
WRITE PARTY is here to re-energize your creative spirit while surrounding you with a supportive community that's along for the ride.
"Write Parties are an explosion of resilience and joy"
"The writing served to unlock deep creative urges and ideas I desperately needed to articulate. Very much needed. Cathartic."
I hope you'll consider field tripping with us.
About your Host
Hello! Marlene here, your Write Party Hostess. Originally from the American South I was raised by a German seamstress mother, so my background is very Tennessee Williams meets the Brothers Grimm, and cinched in with a Dior bow.
I've earned my hyphens, writer-performer-producer, working for Al Gore's Climate Reality Project, co-produce the monthly storytelling show www.strongwordslive.com in Los Angeles and winning residencies at the Paris American Academy, Saint John the Divine Cathedral, and The Arctic Circle (go on, ask me about polar bears).
I began hosting in-person Write Parties several years but switching to the virtual world has proven to be an even better way to help participants feel safe enough to follow their writing into uncharted territory. I hope you meet you soon!
Organizer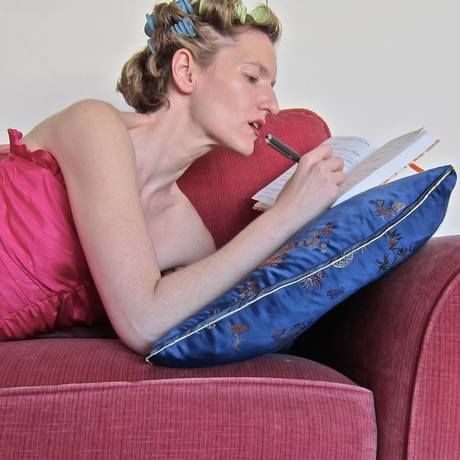 Marlene Nichols
Location
Hosted at FieldTrips on Zoom
Zoom
Brooklyn, NY United States
When September 2, 2020
11:00am - 12:15pm