Virtual
What are Virtual FieldTrips?
FieldTrips are meetups to interact, learn and collaborate in an effort to level-up your creative life. Built on top of our 20,000 monthly attendees at CreativeMornings talks, FieldTrips are community-organized events built on the spirit of generosity that has powered CreativeMornings events for the past 10 years.
Thanks for participating! We're lucky to have you.
WRITE PARTY! An hour of guided writing exercises.
May 25, 10:00am - 11:30am EDT. Hosted at FieldTrips on Zoom
About this FieldTrip
WRITE PARTY is where you make a date with your muse and tell your inner critic to shut the (BLEEP) up! Marlene will guide you through a series of timed writing exercises designed to help get out the story you need to tell right now. Open to all genres and all levels of creative writers. Poets end up with short play drafts, Screenwriters find their inner Joan Didion. And if the only thing you've managed to write lately is a magnificent grocery list, you're in! In a time when focusing on anything outside of the headlines is hard, Write Party gives you a place to experiment and a community to who's along for the ride.
About your Host
Hey, Marlene Nichols here, your Write Party Hostess. Coming from the American South and raised by a German mother my childhood was Tennessee Williams meets the Brothers Grimm. I love stories of all kinds and I REALLY love bringing out stories in others. I've been hosting Write Parties in my living room in Los Angeles for the last few years and switching to the virtual world I find the results are even more incredible. Seeing dozens of bowed heads and pens scribbling frantically across a page because everyone has found their groove is such a gift. And yes, I have an MFA from California Institute of the Arts, have been on residencies in places like the Arctic Circle (ask me about polar bears) and co-produce the monthly live storytelling show STRONG WORDS in L.A. so I've paid my dues in the story world.
Organizer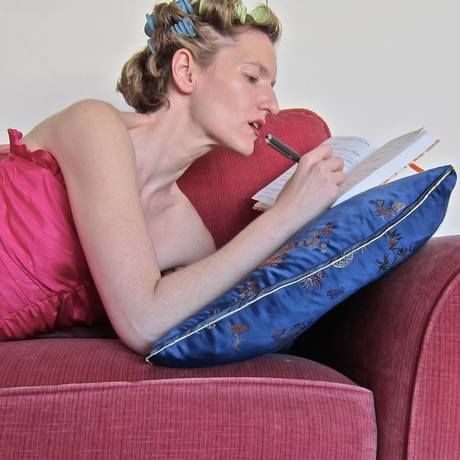 Marlene Nichols
Location
Hosted at FieldTrips on Zoom
Zoom
Brooklyn, NY United States
When May 25, 2020
10:00am - 11:30am