Wonder - Emily Herr
June 21, 8:30am - 10:00am EDT. Hosted at Turn Studio
part of a series on Wonder
About the speaker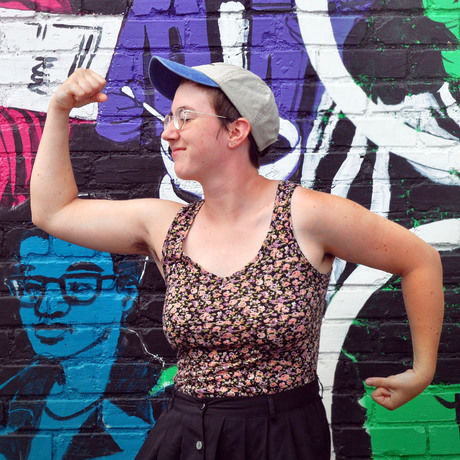 Emily Herr is a Richmond native who creates custom hand-painted murals at home and on the road under the name HerrSuite.
She's been painting walls for 12 years, with a portfolio now just shy of 100 walls. Specializing in careful context-based design with bright illustrative imagery, Emily approaches each new setting as an exploration of physical space and storytelling.
Self-employed since graduation from VCU, she pursues continuing education in the form of workshops and painting trips across the US and abroad, as well as leading the non-profit RVA Makers since 2017.
In lieu of free time or healthy habits, she initiates ambitious projects that guide the shape of her client work - most recently designing and building a mobile artist studio, and then launching a traveling mural project called "Girls! Girls! Girls!" to better represent womxn in public art.
Learn more about Emily at http://www.herrsuite.com and keep up with her adventures on Instagram @herrsuite and @girlsgirlsgirlstour.
Local partners
Additional details
CreativeMornings/Richmond gives our city's most amazing people a space to gather each month to get inspired, support each other, forge relationships and collaborate. Whether you are a maker, mover and shaker, or just need a little inspirational boost - this is a place for you because we are firm believers that #RichmondIsCreative.
Thanks to the support of our beautiful venues and partners, our events are free of charge - you just have to register ahead of time to reserve your spot.
Location
Hosted at Turn Studio
3105 W Moore St
Richmond, VA 23230
When June 21, 2019
8:30am - 10:00am