Virtual
What are Virtual FieldTrips?
FieldTrips are meetups to interact, learn and collaborate in an effort to level-up your creative life. Built on top of our 20,000 monthly attendees at CreativeMornings talks, FieldTrips are community-organized events built on the spirit of generosity that has powered CreativeMornings events for the past 10 years.
Thanks for participating! We're lucky to have you.
Wiggle While You Work: Inviting Imagination + Play Into Your Workday
–
About this FieldTrip
What if our society deemed it essential for adults to have recess every day? Our world tends to dismiss the power of play for adults but turns out that play sparks joy which is actually vital for problem-solving, creativity, and relationships. In this interactive workshop, delve into new ways to lighten up during a heavy workday.
Explore how you can create breaks in your workflow that make space for your imagination and fun (yes: fun). Participants will re-learn the power of play through simple prompts and activities that will ignite wackiness, wit, and wildly deeper connections with themselves and others.
Join and you'll get:
• An opportunity to dive deeper in learning the research behind the importance of incorporating imagination, curiosity & play into the daily workflow
• To participate in an interactive activity that will allow folks to explore how and why taking breaks is essential in boosting creativity, productivity, and an improved mental state of well-being
• A chance to ignite connections with people across the globe through craft, play, and reflection
• To walk away with the beginnings of a personalized "wiggle deck" —a personalized guide to navigating the best kinds of breaks to take within the workday that will re-energize, re-focus and re-engage the often over-stimulated workday brain
About your Host The brains, brawn, and breadth behind Betterish is Emily Hope Dobkin. Emily is a hybrid of a community organizer meets arts educator meets creative entrepreneur. Twisting together craft, play, and reflection, her work is about producing innovative experiences that nourish creativity and encourages meaningful social connections. Most notably, Emily has been making this happen during the pandemic by zapping into zoom rooms worldwide via The Meet Cart. She's been named a "people person extraordinaire" by Denver Westword—in addition to being dubbed as a bridge-builder, a connector, a joiner, a facilitator of joy, and a gracious/kind/fun human being.
Organizer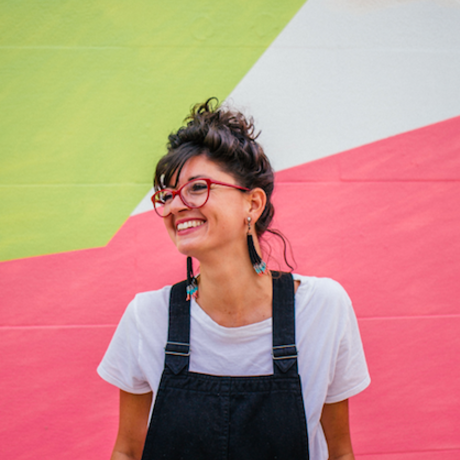 emily hope dobkin
Hosted at This is a virtual event, you will receive a link to attend in your registration email
When
–