Virtual
What are Virtual FieldTrips?
FieldTrips are meetups to interact, learn and collaborate in an effort to level-up your creative life. Built on top of our 20,000 monthly attendees at CreativeMornings talks, FieldTrips are community-organized events built on the spirit of generosity that has powered CreativeMornings events for the past 10 years.
Thanks for participating! We're lucky to have you.
When Unfamiliar People Become Unexpected Pals: Building Community With Strangers at the Virtual Meet Cart
June 23, 6:00pm - 7:30pm EDT. Hosted at FieldTrips on Zoom
About this FieldTrip
Amidst the pandemic, though we are finding new ways to connect with friends and family, we're not able to connect to new, fresh faces.
Research suggests there's a positive impact when we connect with strangers, both for our own and others' wellbeing. As humans, we are inherently social creatures who are made happier and healthier when connecting with others. In this workshop, we'll make those connections happen.
Through this highly interactive zoom experience, participants will explore how to cultivate in-depth connections in a digital world, yet still in a way that integrates hands-on approaches with tangible resources.
Specifically, participants will explore this through a Betterish project called THE MEET CART. Created as a mobile stricture where strangers meet, greet and play, THE MEET CART is where unfamiliar people become unexpected pals. In a world of disconnect, divide and now social isolation, Betterish has created this virtual social space where simple games and activities bring people together in meaningful and engaging ways.
In the past two months, THE MEET CART has hosted everything from virtual company happy hours, to weekly stranger meet-ups, to birthday parties for people of all ages. Take part in an innovative approach that is currently bridging and bonding different kinds of people together for the better.
Strangers will unite & learn:
• The power of play through simple prompts that links creative engagement to social bridging
• How to partake in an interactive experience that will ignite creative connections through craft, play and reflection
• A greater understanding of humankind

A few important things to note:
• To prepare: cut 10 pieces of scrap paper into squares 4x4'' (does not need to exact; just 'ish)
• Have a pen or maker readily available
• Be sure you've downloaded Zoom and have given it a good test run (mic check, camera on; ready for some lights, camera ACTION. well, not that dramatic but you get the gist)

About your Host
The brains, brawn, and breadth behind Betterish is Emily Hope Dobkin. Emily is a hybrid of a community organizer meets arts educator meets creative entrepreneur. Twisting together craft, play, and reflection her work with Betterish is about producing innovative experiences that nourish creativity, encourages social connection, and fuels empowerment. www.doitbetteirsh.com /// @betterish
Organizer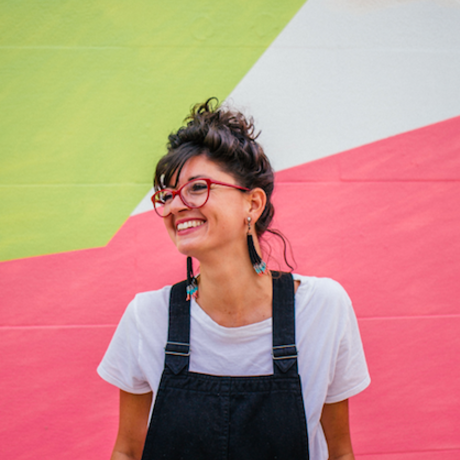 emily hope dobkin
Location
Hosted at FieldTrips on Zoom
Zoom
Brooklyn, NY United States
When June 23, 2020
6:00pm - 7:30pm