Wendy Bilgen - Event Canceled
March 28, 9:00am - 11:00am +03. Hosted at are
part of a series on Identity
About the speaker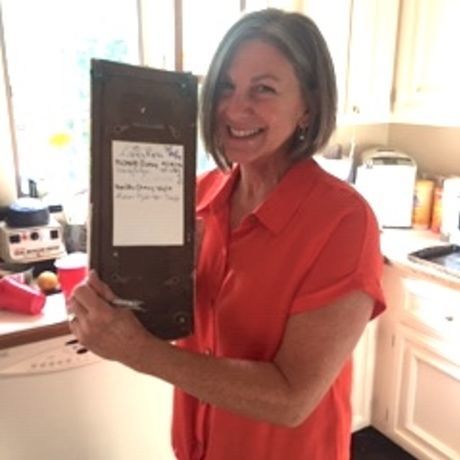 Wendy Bilgen is our speaker for March's global theme: Identity.
She was born in the U.S. and migrated to Turkey with her Turkish husband and two sons in 1998. As a social worker, therapist, and educator, she became interested in the many ways that people conceive of and live out of multiple and shifting identities in a variety of global contexts. Her research and therapeutic practice has led her to see identity as an unfolding story of self, continuously being shaped by the demands of our personal and social worlds. It has been her joy to help others creatively craft coherent identity stories in a way that allows for possibility, repair, innovation, and social change. Come listen and be encouraged to begin a new telling of your own identity story.
This talk will be in English with PPT. and handouts translated into Turkish.
//
Mart ayının küresel teması "Kimlik" için konuşmacımız: Wendy Bilgen. Wendy ABD'de doğdu, ve 1998 yılında Türk eşi ve iki oğluyla beraber Türkiye'ye göç etti. İnsanların çeşitli küresel bağlamlarda birden fazla ve değişen kimlikleri kavrama ve yaşama biçimleri, bir sosyal hizmetler uzmanı, terapist ve eğitimci olan Wendy'nin birçok farklı yönden ilgisini çekmeye başladı. Araştırmaları ve tedaviye ait deneyimleri, kimliği kişisel ve sosyal dünyalarımızın talepleri tarafından sürekli olarak şekillenmekte olan bir benlik hikayesi olarak görmesini sağladı. Başkalarının olasılık, onarım, yenilik ve sosyal değişim öğelerini barındırarak yaratıcı bir şekilde tutarlı kimlik hikayelerini oluşturmasına yardımcı olmak Wendi'yi mutlu etmektedir.
Kendi kimlik hikayenizi farklı bir biçinde anlatmaya başlamak için cesaretlenmek isterseniz gelip Wendy'i dinleyebilirsiniz.
Bu sunum Powerpoint ile İngilizce olarak yapılacak, ve sunum için Türkçe çeviri notları dağıtılacaktır.
Location
Hosted at are
Gençlik Mah. Fevzi Çakmak Cad. No:51/A Antalya
Antalya, Turkey
When March 28, 2020
9:00am - 11:00am