Wendy Bilgen - Event Canceled
– Hosted at are
part of a series on Identity
About the speaker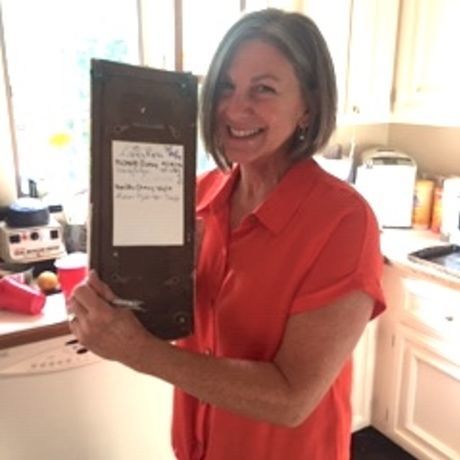 Konuşmacımız Wendy ABD'de doğdu ve Türk eşi ve iki oğluyla beraber önce 1998 yılında Ankara'ya, ardından 2013'te Antalya'ya yerleşti. Sosyal hizmetler uzmanı, terapist ve eğitimci olarak çalışmalarına devam eden Wendy, yaptığı çalışmalarda benlik ve kültür kavramlarının anlatılabilir niteliklerine odaklanmayı tercih etmektedir. Kendisi, düşünceleri kurgusal bir biçimde ele almakta ve yaptığı çalışmaları "bizi var eden şey hikayelerimizdir." yaklaşımı ile değerlendirmektedir. Yani, bizi sürekli şekillendiren öyküler aracılığıyla, hayatımız boyunca benliğin nasıl tasarlandığına, inşa edildiğine, parçalandığına ve yeniden hayal edildiğine bakmaktadır.
Hikayeler, önümüze gelen beklenmedik stres faktörlerini anlamlandırmanın birincil yoludur ve Wendy, birlikte yaşadığımız bu zorlu günlerde stres hikayelerimize anlam katmak için bizlere özel olarak tasarlanmış yeni metaforlar geliştirmemize yardımcı olacak araçlar sunacak.
//
Wendy was born in the U.S. and moved  to Turkey with her Turkish husband and two sons in 1998, first to Ankara, and in 2013 to Antalya. She is a social worker, therapist, and educator whose work focuses on the narrative nature of the self and culture.
As a narrative thinker, she approaches her work from the perspective that "we are our stories."  That is, she looks at how the self is conceived, constructed, deconstructed, and re-imagined throughout our lives through the stories that continually shape us. Stories are the primary way we make meaning of the unexpected stressors that come our way. Wendy will offer tools to help us develop new metaphors specifically designed to add meaning to our own stress stories in these challenging days we are living together.
Location
Hosted at are
Gençlik Mah. Fevzi Çakmak Cad. No:51/A Antalya
Antalya, Turkey
When
–