Wayne Pick
– Hosted at Studio One Toi Tū
part of a series on Honesty
About the speaker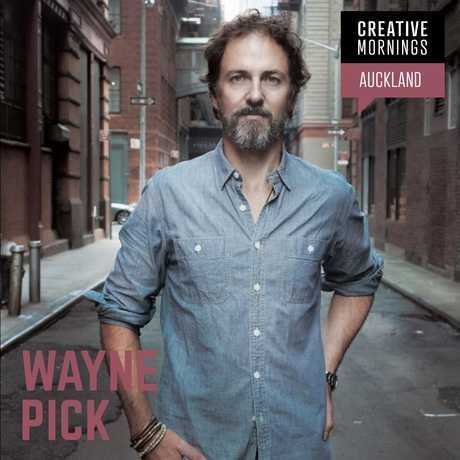 There's no two ways about it, Wayne Pick is an honest-to-goodness superstar. He is to the Executive Creative Director role what Richie McCaw is to the No.8 jersey. Wayne Pick is a standout, a champion, and has repped hard for NZ on the international stage. And he's also a really good guy.
With over 25 years of global experience connecting some of the world's biggest brands with their customers, Wayne has worked at leading agencies in the USA, UK, Singapore, South Africa, and New Zealand. He has won in excess of 100 international awards (OMG) and is a sought member of jury panels at ad awards and festivals.
This year Wayne made the move from ECD and CX champion at Colenso BBDO to setting up his own agency, &Pick. It is our absolute delight to have Wayne come and lay down some truths and connect with our community as this month's CreativeMorningsAKL speaker. We are fans!
Location