"Water" with Karen Sands
March 29, 8:30am - 10:00am CDT. Hosted at Discovery World
part of a series on Water
About the speaker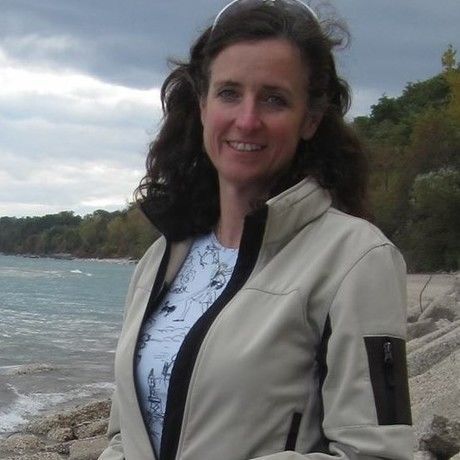 Karen Sands is the Director of Planning, Research and Sustainability for the Milwaukee Metropolitan Sewerage District (MMSD) where she's worked for over 15 years. As director, she integrates grey and green infrastructure planning to recycle wastewater, reduce energy use/switch to renewables, and manage river and stormwater flooding. With a career spanning 30 years, Karen has held a number of planning positions in the public and private sectors in Wisconsin, Maine, and New York. She spent the first half of her career helping highway and airport runway projects move forward, and she's spending the second half ensuring that infrastructure is designed with nature in mind. She is certified by the American Institute of Certified Planners (AICP) and is an Envision Sustainability Professional (ENV SP). She serves on several boards including the Water Quality Board of the International Joint Commission (Legacy Issues, U.S. Lead), Southeastern Wisconsin Watersheds Trust Inc., Northwest Side Community Development Corporation (Vice Chair), Discovery World, and the Wisconsin Chapter of the American Planning Association (Secretary).
Local partners
MKE Production Rental provides powerful audio-visual tools to empower creative professionals throughout Milwaukee and Southeast Wisconsin — from cameras to projectors, sound equipment and lighting gear. MKE Production Rental believes creativity is what moves cities forward.
Discovery World is Milwaukee's premier, non-profit science and technology center for the whole family. Discovery World provides fun and educational experiences through interactive exhibits and educational programs for families and students in Milwaukee, the region, and the state of Wisconsin. We generate excitement for Science, Technology, Engineering, Math (STEM), freshwater education, and careers in the minds of children and young people, while playing a vital role in the workforce development pipeline.
Location
Hosted at Discovery World
500 N Harbor Dr
Milwaukee, WI 53202
When March 29, 2019
8:30am - 10:00am