Water - Kamil Zaremba
March 15, 8:30am - 10:00am CET. Hosted at Odra Centrum
part of a series on Water
About the speaker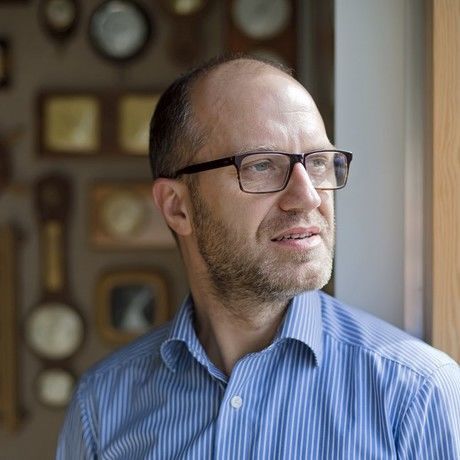 Kamil Zaremba – laureat nagrody Urzędu Marszałkowskiego – "Zasłużony dla Województwa Dolnośląskiego". Jest fundatorem i prezesem Fundacja Onwater.pl, która zajmuje się uświadamianiem znaczenia wód, w tym głównie Odry, w procesie rozwoju społeczeństwa i otoczenia.
Additional details
W tym miesiącu wystąpi przed wami Kamil Zaremba, który nie dość, że o H2O wie już niemal wszystko, to w dodatku jego dom dosłownie unosi się na Odrze :)
Odra Centrum - jedyny tego typu ośrodek edukacyjno-kulturalny w Europie! Fundacja Onwater.pl udostępni tę pływającą przestrzeń specjalnie dla CreativeMorningsWRO! Odra Centrum to budynek przyszłości. Jest niskoemisyjny i zoptymalizowany energetycznie zgodnie z dyrektywami Unii Europejskiej, które powszechnie zaczną obowiązywać dopiero w 2022 r. Już niedługo ma zacumować w centrum miasta, w okolicy mostu Grunwaldzkiego, ale wciąż skrywa się na Osobowicach ( https://www.google.com/maps?q=51.135981%2C16.994801&hl=pl&gl=pl&shorturl=1 Dojedziecie na miejsce tramwajami 14 i 24), gdzie zapraszamy was w piątek 15.03 na kolejne kreatywne śniadanie o 8:30. Znajdziecie tam między innymi Szkołę na Wodzie, gdzie najmłodsi będą się uczyć o hydrologii i ekologii, iOdra – punkt informacji turystycznej, a także ODRATEKĘ – bibliotekę ze wszystkimi zbiorami na temat rzeki. Nie zabraknie również kawiarni, w której będzie można odpocząć i zrelaksować się w niecodziennej scenerii.
Location
Hosted at Odra Centrum
51.135972, 16.994806
Wroclaw,
When March 15, 2019
8:30am - 10:00am