Warren Denney
– Hosted at Studio 615
part of a series on Genius
About the speaker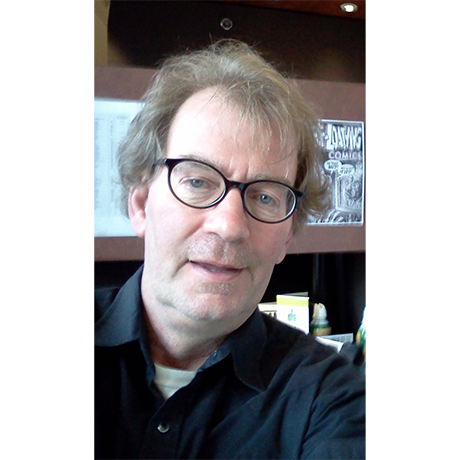 Warren Denney is the Sr. Creative Director at the Country Music Hall of Fame and Museum. He has been creative director there since 2009. He is a journalist and feature writer, contributing primarily to the Nashville Musician and the East Nashvillian, and a fiction writer with an MFA in Creative Writing and an undergraduate degree in Journalism. He is also a songwriter, and is married to singer Tomi Lunsford.
He is on the board of directors for the Cumberland Workshop in Nashville, a nonprofit educational organization dedicated to the relationships between songwriting, fiction, and poetry.
His responsibilities at the museum include oversight of the Creative Department, which provides artistic support for all exhibitions, marketing and advertising needs, books published by CMF Press, records produced by CMF Records, video and radio production, and many other mission-related projects, including those in support of Hatch Show Print and Historic RCA Studio B.
Local partners
Frothy Monkey is a neighborhood restaurant & cafe offering a diverse menu including breakfast, lunch & dinner. In addition, we pride ourselves on the service of outstanding coffee, espresso drinks, & house-made teas & beverages.
Centrally located in Nashville, TN, Lithographics is a nationwide supplier of the highest-quality printing organizations ranging from Fortune 500 companies to small businesses. At Lithographics, we pride ourselves on excellent service and cutting-edge technology that allow us to meet ever-changing customer needs for sophisticated products at a competitive price. We believe that printed products can be a key part of the marketing mix for your company and work with you to get just the right product to drive your growth.
Location
Hosted at Studio 615
272 Broadmoor Drive
Nashville, Tennessee United States 37207
When
–