Virtual
What are Virtual FieldTrips?
FieldTrips are meetups to interact, learn and collaborate in an effort to level-up your creative life. Built on top of our 20,000 monthly attendees at CreativeMornings talks, FieldTrips are community-organized events built on the spirit of generosity that has powered CreativeMornings events for the past 10 years.
Thanks for participating! We're lucky to have you.
Wait - What Does That Mean? What Some of Those "Boring" Contract Terms Mean in the Age of COVID-19
April 30, 1:00pm - 2:30pm EDT. Hosted at FieldTrips on Zoom
About this FieldTrip
Attendees will take a FieldTrip into the land of Contract Law where we'll explore contract formation, policy, and usefulness. We will then review a sampling of "boring" contract terms that most Artists and Creatives overlook…and discuss why they may be important in a COVID-19 world.
About your Host Sammetria is an Attorney who works with designers, freelancers, influencers, artists, musicians, photographers, makers, entrepreneurs, non-profits, arts organizations, cultural institutions, storytellers, and creatives. She focuses her practice on copyright, trademark, business formation, non-profit formation, contracts/transactional work, licensing, entertainment-related contracts, outside general counsel services, Art Law, Fashion Law, New Media Law, Entertainment, and Dispute Resolution/Litigation. Sammetria holds a BBA in Marketing from the McCombs School of Business and a BA in Art History from the College of Fine Arts - both from The University of Texas at Austin (Go Horns!). She's also a proud graduate of Temple University Beasley School of Law (Go Owls!).
Sammetria is a member of various arts and professional associations and is a pro-bono attorney for Texas Accountants & Lawyers for the Arts and Philadelphia Volunteer Lawyers for the Arts. Sammetria currently serves on the UT College of Fine Arts Advisory Council and the board of Texans for the Arts. Sammetria loves talking about the intersection of law, art, design, and creativity. She's a frequent lecturer on the topics of Art Law, and best business practices for Creatives, Artists, and Designers. She is licensed to practice law in Texas and Pennsylvania. Last August, Sammetria was humbled and honored by the opportunity to present on the topic of "Why Creativity is the Foundation for Justice" during the August Creative Mornings meetup in Dallas.
Organizer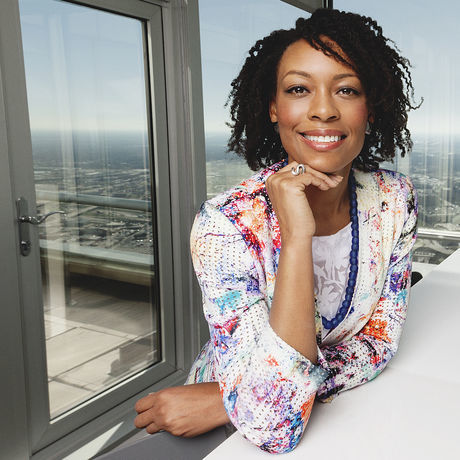 Sammetria Goodson
Location
Hosted at FieldTrips on Zoom
Zoom
Brooklyn, NY United States
When April 30, 2020
1:00pm - 2:30pm