Virtual
What are Virtual FieldTrips?
FieldTrips are meetups to interact, learn and collaborate in an effort to level-up your creative life. Built on top of our 20,000 monthly attendees at CreativeMornings talks, FieldTrips are community-organized events built on the spirit of generosity that has powered CreativeMornings events for the past 10 years.
Thanks for participating! We're lucky to have you.
Vision Your Way into 2021 Through a Guided Sound Bath
–
About this FieldTrip
Are you ready to vision the year you really want to create for yourself?
Have you been looking to carve out some time to allow yourself to fully step into 2021 with a more empowered, confident and clear lens?
Join us for this 1-hour FieldTrip, where you will be taken on an immersive, heart-opening journey! We'll use the power of sound and guided visualization to support your mind and body to become more aware and present, offering you space to get clarity on what you desire more of in 2021.
During the Sound Bath and Meditation portion of this experience, you'll be asked to sit or lay in a comfortable, supported position wearing headphones that can plug directly into your computer or device.
Absolutely no previous meditation or Sound Bath experience necessary to attend!
Find a cozy spot, bring a journal, pen, headphones and some water (and don't forget your curious self)!
About your Hosts Jennifer & Steve are innovators in the field of health and wellness and the co-founders of Pause+Expand. They use left-brained corporate and coaching techniques coupled with right-brained sound & meditation practices that foster a deeper alignment between mind and body, resulting in quick, effective, and dramatic shifts and forward momentum.
"When we pause thought, we open to the possibility of expanding our ideas beyond what we imagined possible."
Learn more about them at www.pauseandexpand.com
Organizer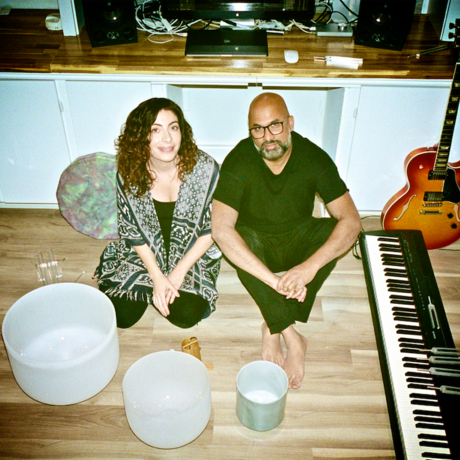 Jennifer Spencer
Hosted at This is a virtual event, you will receive a link to attend in your registration email
When
–