Virtual Morning Coffee Ep. 1
March 27, 9:00am - 10:00am EET. Hosted at CLUJ | Virtual Coffee 1 | Zoom
About the speaker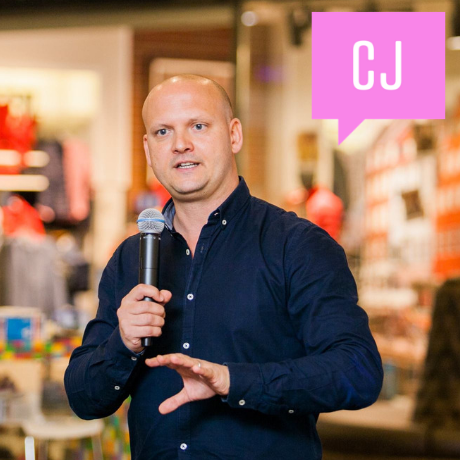 Kai Frithjof Brand-Jacobsen is regarded as one of the leading pioneers, innovators and practitioners in the field of peacebuilding, conflict transformation and addressing challenging and complex conflicts and crisis in the world today. For more than 20 years he has worked across all continents and many of the most challenging war zones and crisis situations – from Iraq to Afghanistan, Sudan, Israel-Palestine, Cyprus, Northern Ireland, Sri Lanka, Nigeria and elsewhere – at the invitation of the United Nations, governments, international agencies and organizations, and local communities affected by conflict and war. He is a senior trainer for the International Peace and Development Training Centre (IPDTC) and has provided more than 400 training programmes for governments, UN missions and agencies, and organizations in the field.
From 2015 – 2017 he headed PATRIR's support for sub-national mediation and peace processes in Libya. In 2016 he headed the UN-supported Nineveh Paths to Social Cohesion, Coexistence and Peace project in Nineveh, Iraq-KRG, one of the areas worst affected by the ongoing war with ISIS.
From 2016 – 2018 he was a Senior Researcher for the EU consortium project "PeaceTraining.EU". This included the review of training curricula, approaches and methods for peacebuilding and prevention training across the EU and internationally; review of training standards and qualifications for training centers and trainers; exploration of the frontier use of information and communication technologies in training; and authoring the "Peace Training Handbook". He is currently also editing a special edition of the Journal of Peacebuilding and Development on Training and Capacity Building for Peacebuilding, Crisis Management and Prevention.
He is a practitioner with extensive experience in mediation and facilitation of peace processes and working on the ground to prevent violent conflicts, end wars, and support reconciliation and healing after violence. His work is one of the subjects of the recent documentary movie In Pursuit of Peace (https://vimeo.com/150351138).
Additional details
A morning coffee. Community. Bringing people together. That's what we'll do this Friday together with Kai Brand-Jacobsen in our first Virtual Morning Coffee discussion about how we as a community, humanity and each of us as individuals are managing and responding to the current situation. From the incredible creativity of how we're responding in our communities and around the world to how we can manage possible anxiety and stress; to what it means for our global economy and communities to what we can do to shape our future going forward here in Cluj, Romania and internationally. At this time, we are so grateful to be able to extend our in-person events into the digital space.
So join us, this Friday, from 09.00 am with this link: https://zoom.us/j/379842831
Have your favourite mug with you and lets share together a great conversation with the wonderful Kai Brand-Jacobsen who explored with us the global theme of Symmetry, in February 2019. The discussion will be in English. 
Location