Virtual
What are Virtual FieldTrips?
FieldTrips are meetups to interact, learn and collaborate in an effort to level-up your creative life. Built on top of our 20,000 monthly attendees at CreativeMornings talks, FieldTrips are community-organized events built on the spirit of generosity that has powered CreativeMornings events for the past 10 years.
Thanks for participating! We're lucky to have you.
VIRTUAL FieldTrip: Design & Print Your Own Stickers with Kathleen Martin
August 24, 2:00pm - 3:00pm EDT. Hosted at VIRTUAL FieldTrip
About this FieldTrip
This is a special edition VIRTUAL FieldTrip—open to all chapters!
REGISTRANTS WILL BE EMAILED THIS LINK & ANY RELEVANT UPDATES THE DAY BEFORE THE EVENT.
–
Go from analog to digital to create stickers in this hour long Virtual FieldTrip presented by Adobe. Join your host, Kathleen, as she shows you how to use your phone to grab interesting design elements you create by hand. Then you'll learn how to bring them into Adobe Illustrator to refine and get ready for print! Swap with friends or adorn your laptop!
Host Bio:
Kathleen Martin is a designer on the Adobe Studio team. Her creative process combines curiosity, drawing and mobile app magic.
–
This VIRTUAL FieldTrip is a special experiment with the help of Adobe. We're excited to see how it goes and hear what you think.
Generally, FieldTrips are designed and organized by amazing individuals and organizations from within our community. They are offered in the same spirit of generosity that has powered CreativeMornings events for the past decade.
Most FieldTrips are intimate (in-person) gatherings limited to 25 people. This event is a unique experiment in "VIRTUAL FieldTrips" with the hope that more people will be able to join LIVE. We're in a prototyping phase, so come with an open mind and be prepared for anything.
Learn more & see upcoming FieldTrips at creativemornings.com/fieldtrips.
Local partners
Adobe is the global leader in digital marketing and digital media solutions. Our tools and services allow our customers to create groundbreaking digital content, deploy it across media and devices, measure and optimize it over time, and achieve greater business success. We help our customers make, manage, measure, and monetize their content across every channel and screen.
Organizer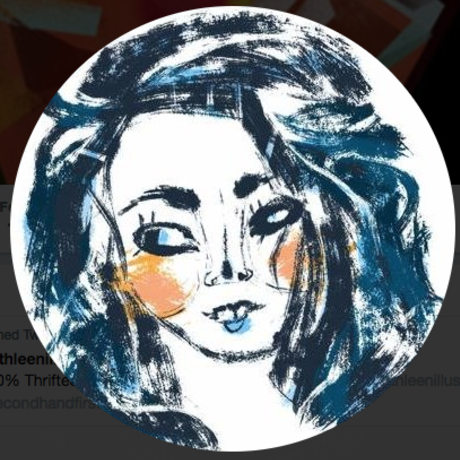 Kathleen Martin
Location
Hosted at VIRTUAL FieldTrip
Link on event page or reminder email
VIRTUAL, FieldTrips
When August 24, 2018
2:00pm - 3:00pm