[Virtual] Burcu Meltem Arık
–
part of a series on Biophilia
About the speaker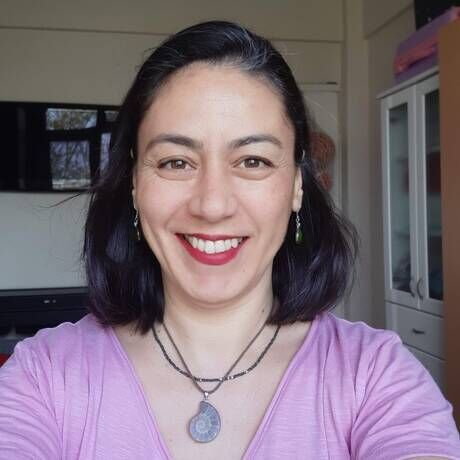 Amanos Dağları'nın yamacı, Asi Nehri'nin kollarında doğup büyüdü. Kimya eğitimi aldı. Kuş gözlemcisi, haiku ve doğa delisi. Eğitim politikaları, çevre/doğa eğitimi, sürdürülebilirlik eğitimi, iklim değişikliği eğitimi, doğa oyunları, ekolojik okuryazarlık ve biyomimikri konularında çalışıyor.
2017'den bu yana Sabancı Üniversitesi Eğitim Reformu Girişimi'nde üniversite öncesi örgün eğitim politikalarına yönelik veriye dayalı izleme çalışmaları yürütüyor. Öncesinde Doğal Hayatı Koruma Derneği, Doğa Derneği, UNEP, TEMA Vakfı, ÇEKÜL Vakfı ile çalıştı. 2015-2020 yılları arasında İstanbul Bilgi Üniversitesi'nde Ekolojik Okuryazarlık ve Sürdürülebilirlik ile Biyomimikri dersleri verdi. Sürdürülebilirlik için eğitim perspektifinde beden-zihin, doğa-kültür, insan-insan olmayan, öğretmen-öğrenci, okul-ev benzeri ikiliklerin büküldüğü çatlakları araştırıyor. Doğa Oyunları Evi'nin kurucu ortağı olan Burcu, Doğa Arkadaşımın Kutusu oyununun da kurucusu. IUCN Commission on Education and Communication ile Common Worlds Research Collective üyesi olan Burcu, aynı zamanda Network of Education Policy Centers (NEPC) ile Buğday Ekolojik Yaşamı Destekleme Derneği yönetim kurulu üyesi.
//
She was born and grew up on the slopes of the Amanos Mountains, along the arms of the Orontes River. She studied chemistry. She is a bird watcher, haiku and nature lover. She works on education policy, environmental and nature education, sustainability education, climate change education, nature & play, ecological literacy and biomimicry. Since 2017, she has been working as the Education Observatory Coordinator at Sabancı University Education Reform Initiative. Previously, she has worked with the Society for the Protection of Nature (BirdLife Turkey), Nature Association, UNEP, TEMA Foundation and ÇEKÜL Foundation. Between 2015-2020, she taught Ecological Literacy and Sustainability and Biomimicry online courses at Istanbul Bilgi University. She's exploring the cracks that bend dichotomies such as body-mind, nature-culture, human-non-human, teacher-student, school-home with a sustainability education perspective. She is the co-founder of Nature Games House and the Nature Friend's Box game. Burcu is also a member of the IUCN Commission on Education and Communication and Common Worlds Research Collective and a board member of the Network of Education Policy Centers (NEPC) and the Buğday Association for Supporting Ecological Living.
Additional details
CreativeMornings İstanbul bu ayki dijital etkinliğinde "biyofili" teması altında, kendini "doğa delisi" olarak tanımlayan Burcu Meltem Arık'ı ağırlıyor. Üniversite zamanında kuş gözlemcisi olan, çevre ve doğa eğitiminden sürdürülebilirlik eğitimine evrilen bir sivil toplum deneyimine sahip olan Arık, aynı zamanda 2017'den beri Eğitim Reformu Girişimi'nin Eğitim Gözlemevi Koordinatörlüğü'nü üstleniyor.
Program: 09:00-09:30: Karşılama ve Kahvaltı 09:30-10:00: Konuşma 10:00-10.30: Soru-Cevap ve Sosyal Alan
Zoom üzerinden gerçekleşecek etkinliğe kayıt olmak için buraya tıklayın: https://zoom.us/meeting/register/tJUoceutpj4pE9DveLTd-XsKiWdnIrGa8d97
*Etkinlik dili Türkçe'dir.
//
Under the theme of "biophilia", CreativeMornings Istanbul is hosting bird watcher Burcu Meltem Arık, who defines herself as a "nature lover". Arık, who became a bird watcher during her university period, has had a third sector experience that evolved from environmental and nature education to sustainability education. Since 2017, Burcu Meltem Arık is also the Training Observatory Coordinator of the Education Reform Initiative.
Schedule: 09:00-09:30: Welcoming and Breakfast 09:30-10:00: Talk 10:00-10.30: Q&A and Networking
Click here to register for the event, which will take place via Zoom: https://zoom.us/meeting/register/tJUoceutpj4pE9DveLTd-XsKiWdnIrGa8d97
*The event will be held in Turkish.