nyc
What are FieldTrips?
FieldTrips are meetups to interact, learn and collaborate in an effort to level-up your creative life.
We're limiting these events to only 25 people, they're like an intimate dinner party. Your absence will be felt so please make sure that you can definitely attend if you sign up. Also, we're in the prototyping phase, so come with an open mind and be prepared for anything.
Thanks for participating! We're lucky to have you.
Unplug With a Mindful Street Art Experience
July 11, 11:30am - 1:00pm EDT. Hosted at City of Saints Coffee (Bushwick)
About this FieldTrip
Join an interactive street art experience, and unplug with a mindful practice you'll be able to take with you anywhere you step out on foot. This is not a tour, rather, it's a way for like-minded creatives, art-lovers, and everyone in between to gather and explore Brooklyn's 'outdoor museum' under a new lens!
WHAT WE'LL DO: We'll meet at City of Saints, an art-centric roastery and café in Bushwick and explore our creative side over some fun icebreakers. We'll head out on foot to check out the walls of the Graff Collective—a range of murals featuring 20+ artists from all over the world. I'll share some of their unique stories, common styles/techniques, and the cultural roots of NYC's graffiti scene. I will lead a breathing exercise, allowing us to all be grounded and present as we explore these vibrant streets. We'll take time to disconnect from our devices and explore these exciting surroundings with more gratitude and intention!
WHO'S THIS FOR: This casual, open-to-all event is ideal for anyone looking to explore their creative side, has an interest in the arts, or is simply seeking more opportunities to practice mindfulness and connect with like-minded people.
YOUR ORGANIZER: My name is Ari, and I've been active in Brooklyn's fine arts & design scene for nearly a decade now. I have a passion for documenting the urban landscape, photographing street art wherever I travel. Often you'll also find me on a search for the best coffee spots along the way. I want to give guests a taste of the raw, creative side of Brooklyn that doesn't always get noticed. I hope to also serve as a resource for a mindfulness practice and form of digital detox we can all take advantage of in NYC—walking ;)"
Attendees should bring any items necessary in the case of inclement weather
–
FieldTrips are a celebration of creativity and generosity. They are hosted by awesome individuals and organizations (like you and yours)! When you sign up, please show up. Most FieldTrips have waitlists due to significant interest and limited space.
View all upcoming FieldTrips or submit an idea to host your own.
Organizer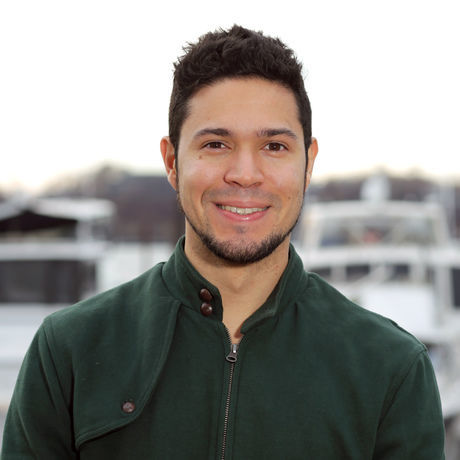 Ariel Coello
Location