TRD Summer Edition at HEIM Festival
July 28, 11:00am - 12:00pm CEST. Hosted at HEIM Festival
part of a series on Intention
About the speaker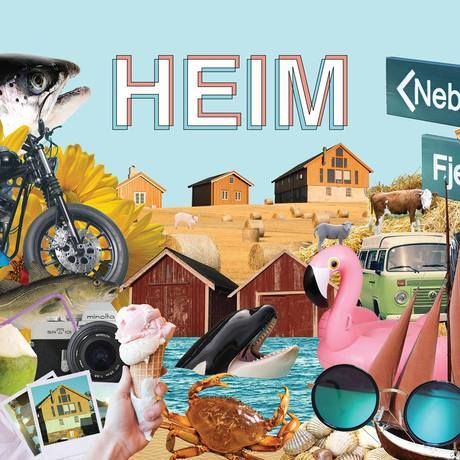 Our speaker this time is Festival Manager Eirik Brevik. Eirik grew up next to cows and cowboys at this small farm in Hasselvika, just outside Trondheim. Spending his first grown up years studying to become a lawyer, Eirik realized that life is not about collecting money. Life is about collecting smiles! Moving onto a true shepherd's life in the Canadian Rocky Mountains before managing different hospitality businesses in Trondheim, Eirik's now back at the farm where it all started, working on the first ever HEIM Festival 2018.
Local partners
Jacobsen and svart is a artisan coffee roastery situated in Trondheim. We make coffee from very carefully selected coffee beans based on taste and terrior. The coffee roastery also works with innovation and development of coffee roasting.
Additional details
Welcome to our very first summer edition, at the brand new music festival HEIM (www.heimfestival.no). The perfect get away from city life, just an hour with boat from Trondheim.
Note. This event is open to everyone, but you will be needing a ticket to the festival itself. Tickets can be bought here: Tickets HEIM Festival
—
HEIM focuses not only on being a music festival, but a place where people can experience and take part in what the beautiful and historically loaded area, Hasselvika and Brevika, has to offer.
In addition to over 25 artists playing on the field, in the barn and inside the closed down military camp nearby, you can also take part in different activities. Learn how to milk a cow, learn how to sail with old wooden boats, go shopping with Prisløs or do yoga with Zenit Youga on a mountaintop, is just some of the things you can take part in during the weekend.
With a camp right next to the venue and a BINGO-boat that runs all the way from Trondheim to the farm, this festival is the perfect get away from the busy city life.
Tickets can be bought here: Tickets HEIM Festival
Location
Hosted at HEIM Festival
Sjursvikveien 53
Rissa, 7112
When July 28, 2018
11:00am - 12:00pm