TRD explores Craft
June 22, 8:00am - 9:30am CEST. Hosted at DIGS
part of a series on Craft
About the speaker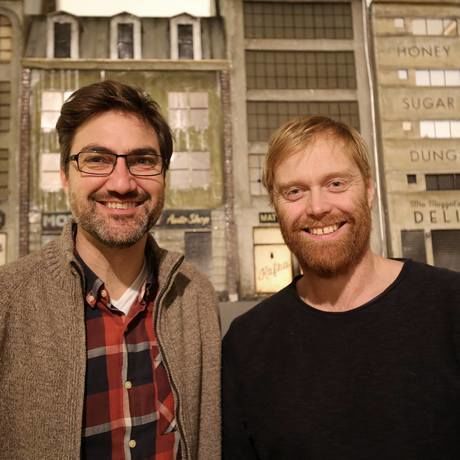 Klipp og Lim has worked in the fields of design and film since 2000, balancing short film production with commercial work for all kinds of clients.
Jøran Wærdahl (film director and producer) and Svein Erik Okstad (creative director, set designer and puppet maker) are talking about their passion for the tactile and the quirky, and how this has become the trademark of the company.
They will be talking about the intrinsic value of craft, and exploring the handmade and unpolished in a digital world. Also about he creative prosess in making puppet films and the magic of lucky accidents, and how a small creative company holds on to a dream about producing a television series with bugs, flies and spiders.
www.klippoglim.no
Local partners
Additional details
To explore this months theme, Craft, we have some highly skilled craftsmen with us. Main speakers are Svein Erik Okstad and Jøran Wærdahl from Klipp og Lim. Introduction by Sander Kommedahl from Heim Bicycles.
Location
Hosted at DIGS
Olav Tryggvasons gate 30
Trondheim, 7011
When June 22, 2018
8:00am - 9:30am