Tony Diaz
March 13, 8:00am - 9:30am CDT. Hosted at Your Home or Office
part of a series on Identity
About the speaker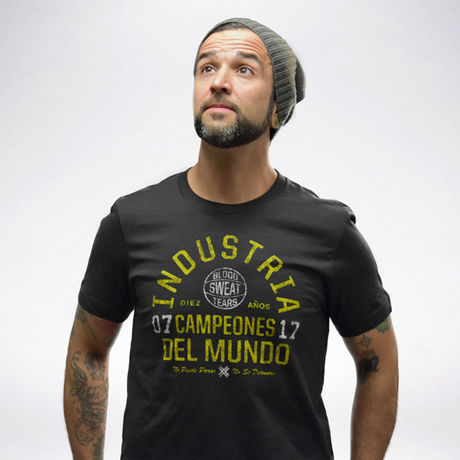 Tony Diaz is the founder and President of Industry, a screen print shop and design studio.
Started in a garage in 2007, Industry has built a phenomenal reputation in the world of art and design. It has grown to employ over two dozen people who work to keep the art of screen printing alive and thriving in a digital world.
As an artist and an entrepreneur, Tony created a business that merged those identities, offering clients the professionalism of a big corporation with the artistry and passion of a small business. He is a key member of several artist communities, serving as a board member for the HOPE Outdoor Gallery and a partner and producer with Studio Gray for the design conference, CROP.
From a punk rock musician to a garage-based entrepreneur to the owner of a multi-million dollar company, Tony knows what it takes to create a business and a brand that surpasses even his own expectations. All you need is blood, sweat, and mostly tears.
Local partners
Additional details
Like you, we were disappointed to hear about SXSW's cancellation this year. But just like Industry Print Shop, we #CantStopWontStop. We will still get together… online.
This will be our first time hosting a virtual event, so be patient with us. We are going to try to make it as close to what we normally do as possible… just with digital hugs and high fives.
Register as usual, and we will email all attendees with details about how to join the virtual event on Friday morning.
Location
Hosted at Your Home or Office
Streaming Online
Austin, Texas United States 78701
When March 13, 2020
8:00am - 9:30am