Tiffani Sharp
August 16, 8:30am - 10:00am PDT. Hosted at Urban Hive
part of a series on Justice
About the speaker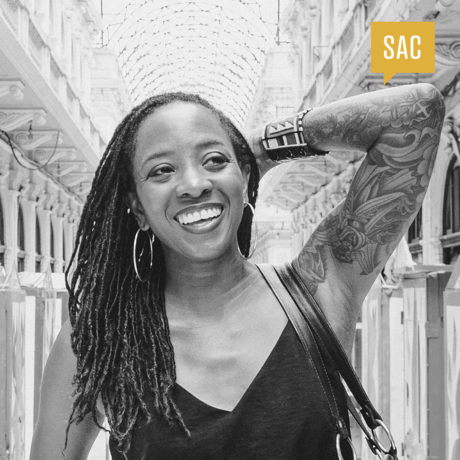 Tiffani Sharp is the Founder of Willow Tree Roots, an international nonprofit with a mission of helping underrepresented women feel empowered to and through entrepreneurship. Tiffani is a licensed attorney with a specialization in international law and has spent almost 20 years advocating for the legal and economic rights of the underrepresented. She has also volunteered much of her time assisting women, women of color, victims of domestic violence and human trafficking. Her newest venture, WOC Canna provides business equity opportunities for, by and to women of color in the cannabis industry.
Local partners
The Mill at Broadway is an urban community inspired by the idea of living connected, untethered, and free, regardless of what walk of life you are on. Our vision is to bring a unique community to Downtown Sacramento that will literally redefine what it means to be a homeowner
We are a community of 300 dreamers, builders, and changemakers. Sacramento's largest coworking community is made up of more than 300 entrepreneurs, designers, coders, creatives, and changemakers who make our world better with the companies they build, the people they help, and the products they create.
Additional details
Our event will be held at the beautiful Urban Hive in Midtown. Detailed map here!
CreativeMornings proudly states that "Everyone is Welcome." Our events are wheelchair accessible and we welcome babes in arms. If you a question or request for additional accommodations please send us a note!
Location
Hosted at Urban Hive
1601 Alhambra Blvd
Sacramento, CA United States 95816
When August 16, 2019
8:30am - 10:00am