Virtual
What are Virtual FieldTrips?
FieldTrips are meetups to interact, learn and collaborate in an effort to level-up your creative life. Built on top of our 20,000 monthly attendees at CreativeMornings talks, FieldTrips are community-organized events built on the spirit of generosity that has powered CreativeMornings events for the past 10 years.
Thanks for participating! We're lucky to have you.
Thriving in Uncertain Times: Roadmapping Your Creative Brand Strategy
October 22, 12:00pm - 1:00pm EDT.
About this FieldTrip
Overwhelmed with too many ideas, things to do, and daily doses of new information? Join me to simplify, stay focused, and TAKE ACTION! How can we hone your creative brand strategy to reimagine your offerings in our "new normal?" Despite the doom-and-gloom, 2020 has provided us with the opportunity to reposition and see what we can do to simplify our businesses; doing a little less for larger returns.
Whether you're starting to freelance or you just raised a Series B, this interactive, all-levels workshop is perfect for anyone with an entrepreneurial idea and beyond. You'll leave with a better understanding of your business, and you'll create actionable ideas that you can plug into your brand, marketing, or growth strategy right away.
Join Kristina Zmaic, a brand strategist, business & career coach, and design consultant, as she shares the guiding principles for building a sustainable business in uncertain times.
Key Takeaways Include: - 
Gain clarity on what Brand Strategy is and discover a simple step-by-step framework to redefine your business & audience for our "new normal."
 - Explore creative brainstorming ideas to think of new ways to re-energize your offerings.
 - Actionable tips to simplify your branding and increase revenue.

About your Host Kristina is a New York-based brand strategist, business coach, and design consultant that collaborates with businesses to build better experiences, both online and off. Her skills range from strategy, branding, and design management to experiential, and environmental design. Over the past decade, clients include small businesses, design agencies, and big brands — such as Starbucks, The Museum of Science and Industry, and Milk Studios.
Organizer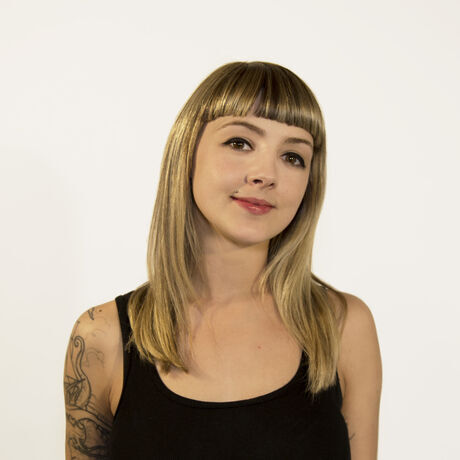 Kristina Zmaic
Hosted at This is a virtual event, you will receive a link to attend in your registration email
When October 22, 2020
12:00pm - 1:00pm