Tarun Nayar (online)
July 3, 8:30am - 10:30am PDT. Hosted at CMVan | UNDERDOG
part of a series on Underdog
About the speaker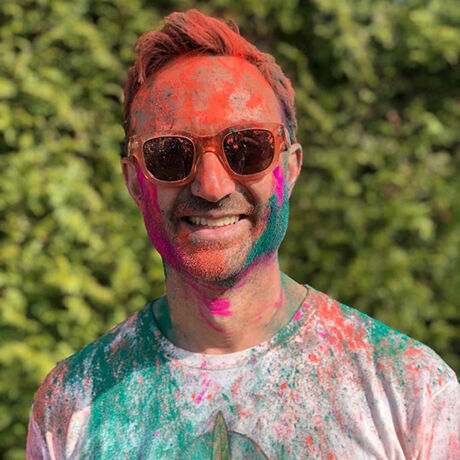 Tarun Nayar has built his world at intersections. Of east and west. Of music and business. Of science and art. Born to a white Canadian mother and an immigrant Indian father in French Canada, he has always lived in multiple worlds. He is comfortable in discomfort and fascinated with helping people find common ground, opening doors, and equalling the playing field. He is passionate about changing perceptions and championing unheard stories and talent.
Trained formally in Indian Classical Music from the age of seven, Tarun's involvement in Vancouver's underground electronic music scene in his early 20s led to the formation of well-known Canadian band Delhi 2 Dublin in 2006. He has since led the band to Glastonbury (UK), Hardly Strictly Bluegrass (US), Woodford (AUS) and hundreds of other club and festival gigs around the world. Tarun is passionate about creating opportunities in the arts for people of colour. He is Executive Director of 5X Festival, one of North America's largest South Asian festivals. He is on the board of Vancouver's New Forms Festival, the Canadian Live Music Association, and a member of BC's Ministry of Education Advisory Committee, Vancouver's Music City Task Force, and Vancouver's 2018 Juno Host City Committee. Tarun manages emerging Pakistani-Canadian electronic artist Khanvict, and is the co-founder and owner of digital label Snakes x Ladders which focuses on the new wave of hybrid South Asian artists.
How do you define creativity and apply it in your life and career?
Creativity is raw life energy expressing itself through the human imagination. I bow down to that force every morning and night, and feed it with a daily practice.
Where do you find your best creative inspiration or energy?
A daily practice, healthy living, good food, good company, nature, exercise!
What's one piece of creative advice or a tip you wish you'd known as a young person?
Fuck what your parents think. Do what you love and what you know you should be doing.
Who (living or dead) would you most enjoy hearing speak at CreativeMornings?
Marlon James. Ta Nehisi Coates. James Baldwin.
Local partners
Additional details
During the ongoing coronavirus pandemic all our events will be virtual using Zoom as an online platform to gather and connect. It's free and easy to use. All registered attendees will receive two reminder emails with the information you need for the event, the evening before the event, with another reminder at about 30 minutes before the event the next morning. (🚩NOTE: Don't see an email from us closer to the event time? Please be sure to check your spam or junkmail folder.)
🌈 LET'S HAVE FUN TOGETHER
☕️ Grab your favorite mug: Have a favorite mug? Let's keep the CreativeMornings spirit alive together! Bring your favorite mug to the event and be ready to hold it up for the rest of the community to see. 🎉 Extra points for creative flair: If you're feeling it, show up in your favorite outfit, hat, wallpaper background, or all of the above!
Location
Hosted at CMVan | UNDERDOG
Zoom (online)
Vancouver, British Columbia Canada V5T 4R6
When July 3, 2020
8:30am - 10:30am