Virtual
What are Virtual FieldTrips?
FieldTrips are meetups to interact, learn and collaborate in an effort to level-up your creative life. Built on top of our 20,000 monthly attendees at CreativeMornings talks, FieldTrips are community-organized events built on the spirit of generosity that has powered CreativeMornings events for the past 10 years.
Thanks for participating! We're lucky to have you.
Tarot 101: Your start to experimenting in cartomancy
–
About this FieldTrip
Have you been curious about the Tarot, but feel unsure of what it's all about or where to start?
To a beginner, Tarot can seem overwhelming, but it is as innate as it is mysterious. In this virtual workshop we will dive into the basics and history of Tarot and how to begin to listen to your own inner voice. Attendees will be given a baseline knowledge of how to better understand the Major and Minor Arcana, moving you out of a place of intimidation into passionate exploration.
About your Host
Briana is an LA based intuitive reader, tarot teacher and holistic counselor. She is a graduate of the Soul Tarot School (under the guidance of Lindsay Mack) and studied Astrology under renowned astrologer John Marchese. She has worked with hundreds of people globally, offering tarot courses and private readings. She holds monthly moon ceremonies in the Los Angeles area.
Organizer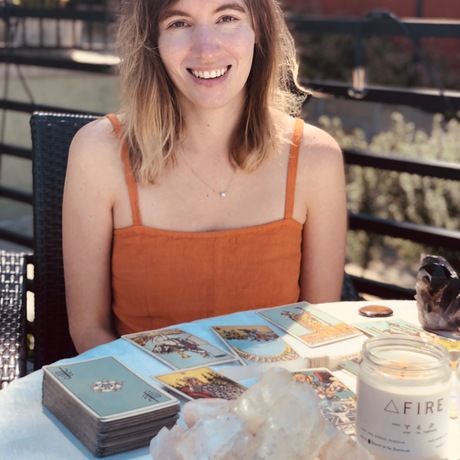 Briana Pozner
Hosted at This is a virtual event, you will receive a link to attend in your registration email
When
–