Tamarin Gerriety - An Act of Self-Preservation
May 31, 8:30am - 10:00am SAST. Hosted at Nedbank Auditorium
part of a series on Preserve
About the speaker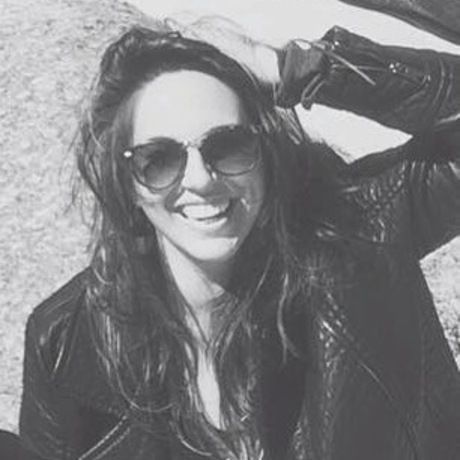 Tam is an audiovisual 'Jill of All Trades' – she has sold CDs, written CVs, washed dishes, spilt a drink on Alan Rickman, edited some great things and some meh things, researched weird things, project managed a lot of things, produced mainly animation things, directed only live action things, successfully used software she still doesn't understand and once even worked for the people who made Biker Mice from Mars…but on a far less successful series that no-one has ever heard of.
Tam is short for Tamarin, but she is only called that when things get really serious. The reason Tam is 'Jill of All Trades' is that for 12 years she went with the career flow…until one day, quite out of the blue, it flowed no more. At that point, even her own internal voice started calling her Tamarin. And thus Documinute was born out of necessity, a series of 1-minute documentaries documenting interesting people, hobbies, cultures, and history. It very quickly turned out to be a lot more important, and to a lot more people.
OTHER FUN FACTS ABOUT TAM:
  Most watched movie: Sound of Music


  Favourite Band: Steely Dan


  Favourite Quote/Fact: 'If you don't like Steely Dan, I don't like you' (Mayer Hawthorne)


  Favourite Animal: #barnabymcgee


  Most relied on personal trait: ability to wing it 


  Was once featured on Humans of New York and it made her phone die 3 times

Local partners
Nedbank Design
One of our core Nedbank values is being client driven to do this we must deliver innovative market-leading client experiences through human centered digital transformation. To credibly deliver on this we have created a Client Centred Design capability.
Join us for a coffee and a creative morning. ☕️
Additional details
May's theme is Preserve
The beauty in our world deserves to be cherished, sustained and rediscovered. We share this life, and every day we have the opportunity to act as thoughtful participants in it.
What do we care about? What do we take for granted? Would we miss it if it disappeared?
Preservation begins with asking deep questions and turning our attention to the environment around us.
Marine biologist and explorer Sylvia Earle wrote in her book, The World is Blue, "Should we race to see how quickly we can consume the last tuna, swordfish, and grouper? Or race to see what can be done to protect what remains? For now, there is still a choice."
Our daily habits are a mirror reflecting back what we truly care about. Our actions are key to protecting the wellbeing of our communities, cities, and planet.
Pause for a moment to notice what is being neglected and take an audit. We can break out of patterns, simplify our lives, and focus on the things that will last a long time.
Together, we can chart a brighter path into the future.
Our Charleston chapter chose this month's exploration of Preserve and Chris Nickels illustrated the theme.
Thank you to our Global Partners—Mailchimp, Adobe, and WordPress.com—for supporting us.
Location
Hosted at Nedbank Auditorium
H-Block Fourth Floor Nedbank 135 Rivonia Road Campus 135 Rivonia Road Sandown Sandton
Johannesburg, Gauteng 2000
When May 31, 2019
8:30am - 10:00am