Ben & Adam Callner
September 25, 8:30am - 9:30am PDT. Hosted at Zoom (Virtual)
part of a series on Spectrum
About the speaker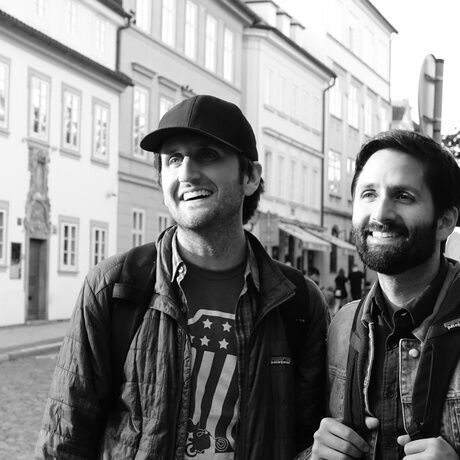 Ben and Adam Callner are an award-winning commercial directing/producing duo who share the same parents.
Having won at AICP, been crowned a Young Director Award at Cannes, featured in SHOOT's New Directors Showcase, and helmed the #1 Most Likable Super Bowl commercial (according to Nielsen ratings), the Callner brothers have also been fortunate to work with major international brands, such as Volkswagen, Doritos, Lenovo, Hanes, Motorola, Verizon, and GEICO - to name a few. And they've seen their work featured in numerous pop culture publications and trade magazines, such as Adweek, SHOOT, Fast Company, Business Insider, USA Today, Mashable, and the cover of LA Times.
Most recently, they were interviewed by GRANDMA Magazine to talk about their latest work, "Adman," a short film that was nominated for Vimeo's "Best of the Year" (2019) and won Short of the Week's, "Best Comedy of the Year" (2019).
Local partners
Google is proud to support CreativeMornings San Francisco in championing a vibrant creative community in San Francisco and all over the globe. We believe that design is critical to building great products and experiences, and we're committed to fostering best-in-class results with efforts like Material Design — a unified system combining theory, resources, and tools to help you craft beautiful, digital experiences — and Google Design. From producing original articles and videos, to hosting creative and educational partnerships, our goal is to connect, support, and inspire designers and technologists. To learn more, please visit us at design.google.
Vitamin T provides midsized companies and agencies with the best digital creative talent on the planet. With a local focus and a global reach, their specialized agents make great creative matches, fast.
Location
Hosted at Zoom (Virtual)
Link will be sent to guests
San Francisco, California United States
When September 25, 2020
8:30am - 9:30am