Tal Tenne Czaczkes
September 5, 8:30am - 10:00am IDT. Hosted at Edmond de Rothschild Center
part of a series on Muse
About the speaker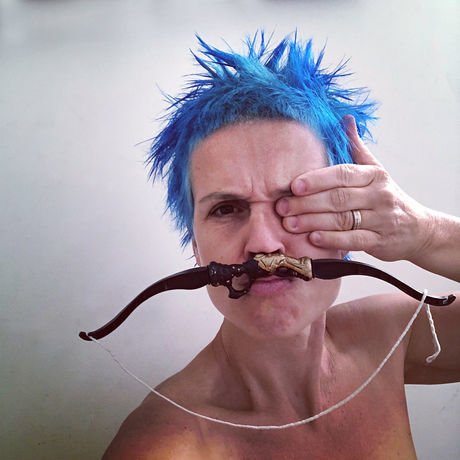 Tal Tenne Czaczkes is an entrepreneur and conceptual artist.
She is the graduate and former lecturer of the visual communications department at Bezalel. During her studies she also received an honors scholarship to attend a semester at the School of Visual Arts in New York.
As an artist her works have been exhibited at the Israel Museum, the Tel Aviv Museum, Rabin Square and various galleries throughout Israel. In the summer of 2018, she presented "Toyizm" - an exhibition she initiated, curated and exhibited at the Holon Arts Center.
Known for her large scale scultpural works her latest piece, installed in August 2019, is the Beach Ball sculpture on Tel Aviv's shoreline - created with thousand pieces of plastic and trash she collected from Israeli beaches.
In her works, lectures and workshops, Czaczkes uses found objects and toys, disassembles and reconstructs images and fantasy worlds, allowing her and everyone to connect with their inner child.
Come hear her story….
Local partners
Additional details
Thursday September 5 Join us for an inspiring and fun morning with Tal Tenne Czaczkes, on the theme of #CMMuse.
Tickets are FREE but space is limited so be sure to click 'register' above and grab your ticket when tickets open 29 August. Great coffee by Nahat, pastries and mingling from 830am. Tal's talk is in HEBREW and will start at 9am SHARP. And you're off to work by 10am.
This month's Location: Edmond de Rothschild Center, 104 Rothschild Blvd Closest Irya parking is at Habima.
Special thanks to the generous humans at Wix.com for making our events possible and to EDR Center for hosting us in your space this month!
Looking forward to seeing you there, Team CMTLV
PS "But I have work" is not a good enough excuse. Here's what to say to your boss.
PPS 830am?! #notamorningperson? Neither is half our team…and there's coffee ;)
Location
Hosted at Edmond de Rothschild Center
104 Rothschild Boulevard
Tel Aviv, Tel Aviv Israel 6527106
When September 5, 2019
8:30am - 10:00am