Virtual
What are Virtual FieldTrips?
FieldTrips are meetups to interact, learn and collaborate in an effort to level-up your creative life. Built on top of our 20,000 monthly attendees at CreativeMornings talks, FieldTrips are community-organized events built on the spirit of generosity that has powered CreativeMornings events for the past 10 years.
Thanks for participating! We're lucky to have you.
Take A Virtual Street Art Tour in Brooklyn
–
About this FieldTrip
Take a virtual tour through Brooklyn, the mecca of street art!
Our experience will be broken up into five parts:
1: Transport to a coffee shop in Brooklyn filled with stunning artwork. There, we'll chat about what street art means to each of us. We'll also begin a fun 'Lego art' scavenger hunt featuring pieces from local sticker artist, RAD.
2: Take a guided tour through East Williamsburg and view dozens of commissioned murals, some over 40 feet in size! I'll share amazing stories from a mix of local and international artists.
3: Travel back in time to the 1970's to learn about NYC's early graffiti and hip-hop scene. We'll explore the origins of this art form– from tags and 'Wildstyle' pieces, to different crews and techniques.
4: Visit the Bushwick Collective, the largest outdoor street art gallery in the U.S.A. See a wide range of iconic pieces from some of our legendary artists.
5: Hop on a virtual subway ride to the Wall of Justice– a new space devoted to a powerful art movement. Bonus: Get to see some 'creatures' on the train with unique artwork by Subway Doodle.

About your Host Hi, my name is Ariel! I'm a 5-star rated tour guide. In my professional life, I work as a designer, artist, and street-art photographer. I have documented murals in some of the world's largest street art hubs like London, Miami, Barcelona, Philadelphia, and my home playground of Brooklyn.
I've participated in mural festivals and permanent art exhibitions including Paste-Up Berlin, Wynwood Walls, MoSA, and the Atlanta Beltline Project. Last summer, I took the stage with Creative Mornings NYC to speak on this incredible art form and how it pertains to justice and community building.
I am passionate about sharing artists' stories because they represent such a wide range of cultures, ideas, and styles. I look forward to being your art guide through the streets of Brooklyn! Find me over @madeandspotted.
Local partners
Google is proud to support FieldTrips at CreativeMornings. At Google Design, we produce original articles and videos, host events, and champion creative and educational partnerships, with the goal of supporting and inspiring the UX community. Follow us on Twitter and Instagram to learn more.
Organizer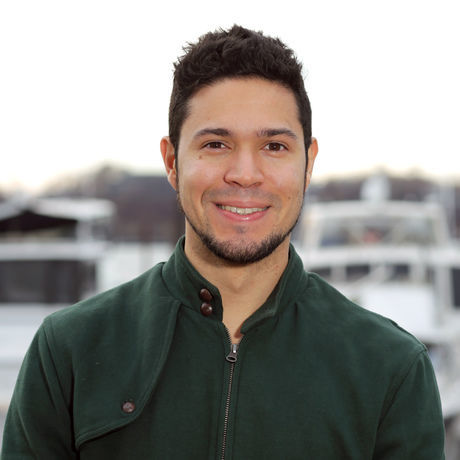 Ariel Coello
Hosted at This is a virtual event, you will receive a link to attend in your registration email
When
–