Synaesthetic attitude: SPECIAL "APERITIVO" EDITION
December 20, 6:30pm - 8:30pm CET. Hosted at Frog Milan
part of a series on Sound
About the speaker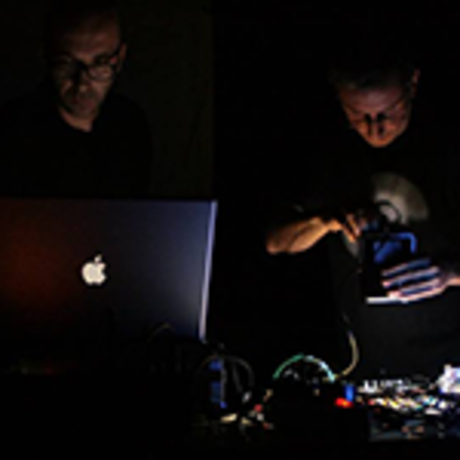 Massimiliano Gusmini and Luca Pertegato form Otolab
Otolab was founded in 2001 in Milan by an affinity group of musicians, djs, vjs, videoartists, videomakers, web designers, graphic designers and architects joined to go through a common path in the field of the electronic music and audiovisual research. The projects are developed through lab sessions, seminars and live performance according to the principles of brainstorming and mutual support, free circulation of knowledge and experimentation. The production includes collective and individual projects managed with languages ranging from experimental electronics to techno, dub and industrial sonorities, always looking for a symbiotic relationship with image and video. Otolab is a cultural association committed to creating live media and installations and to carry out audio and audiovisual projects, seminars and workshops.
Local partners
frog is a global design and strategy firm. We transform businesses at scale by creating systems of brand, product and service that deliver a distinctly better experience. We strive to touch hearts and move markets. We partner with clients to anticipate the future, evolve organizations and advance the human experience.
Additional details
Massimiliano Gusmini and Luca Pertegato from Otolab, will explain the creative relationship between sound and vision which fuels Otolab's imagination, more specifically the design aspects of their audiovisual synesthesia. These aspects facilitate their artistic activity and the production of DIY devices, creating a close link between light and sounds. Otolab will show a few projects that exemplify their audiovisual method and experimentation of perceptual phenomena. After the presentation, Massimiliano and Luca will live-execute the demo-performance Micropoint.
Location
Hosted at Frog Milan
Via Ugo Bassi, 21
Milan, Lombardy Italy 20159
When December 20, 2016
6:30pm - 8:30pm