Language as a coordinate system
About the speaker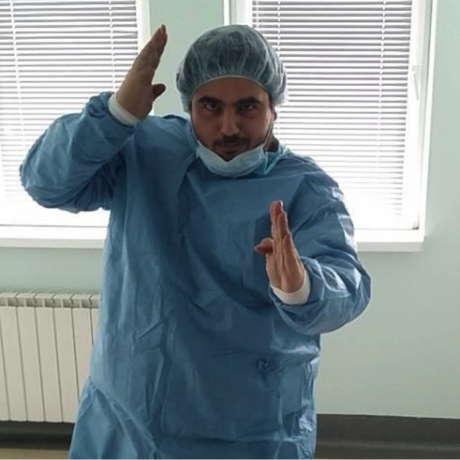 Svetozar Georgiev is known under the nickname ghostdog, which he has been using since 2007 to sign his abstractly shaped and disruptive poetry. Together with his collaborators from AST - Association for free theatre - they are working together for the contemporary independent Bulgarian theatre scene. Svetozar has worked with directors like Ida Daniel and Mladen Aleksiev, and has written the texts for "The dead Dagmar", "Butterflies are actually fighters", "Astronaut", etc.
The language which he uses to make a living is C# - he has worked as an IT at the airport (for Bulgaria Air), at a hospital (Doverie) and at a bunch of other interesting places. Otherwise, Svetozar can talk to you in a very likeable and understanding language about the isomorphism of groups (he studied physics), what happens between two borders of homogeneity, the Fermi problem, the (first) theorem of Goedel about the incompleteness, about conquistadors, books (of all kinds and topics), and about language as a coordinate system.
By the way, Svetlio can also ask for food, water and cigarettes in Romani language. Svetlio believes that language is an instrument for creating new worlds and getting out of your own coordinate system.
Come and find out how on January 29th, Friday, 8:30am.
Favorite quotes from this talk
No quotes yet. Sign in to tag a quote!
Hosted by ЕТО. Място за Култура
Date January 29, 2016
Partners SiteGround

46

Lovely Attendees








see everyone