Suzanne Benton
March 23, 8:00am - 10:00am EDT. Hosted at Station House
part of a series on Courage
About the speaker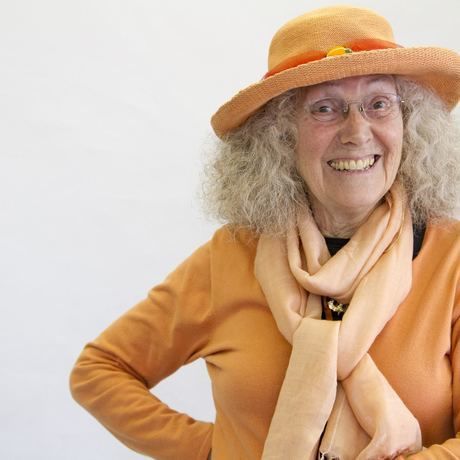 Courage. Bravery. Guts. Nerve. Valor. Daring. Audacity. Suzanne Benton speaks of the times she's had it and why, how she's called upon it, and what she thinks about it. She shares her thoughts on the idea that we all share the capacity for courage, and explores how we buoy each other.
Suzanne Benton is an American mask performing and visual artist, and the feminist activist who founded and organized the Women's Solidarity March in St Pete, Florida. With the prodigious efforts of her team, she helped bring together 30,000 peaceful marchers on January 21, 2017. As a pioneer Second Wave Feminist committed to giving voice to women, she's shared her many-faceted art in 31 countries East and West. Art feeds her activism, and activism feeds her art.
Local partners
Additional details
Gather your courage and join us downtown at Station House. Doors open at 8:00am, and pre-registration is required (but free!). Typical DTSP parking, so please walk, bike, carpool, or take public transportation if you can.
Print St. Pete will be on-site printing takeaways for the resistance, Station House will be furnishing light refreshments via Locale Market and TeBella Tea Co, and we'll have a live performance from Jun Bustamante, plus the good-natured fun of SnapThis! GIF Booth.
In order to ensure our global impact is more about inspiration than garbage, we ask that you please BRING YOUR OWN MUG. Extra credit for bringing a mug AND a new friend.
Location
Hosted at Station House
260 1st Ave S
St. Pete, Florida 33701
When March 23, 2018
8:00am - 10:00am