Susanne Duijvestein
July 19, 8:30am - 10:00am CEST. Hosted at TSH Collab
part of a series on End
About the speaker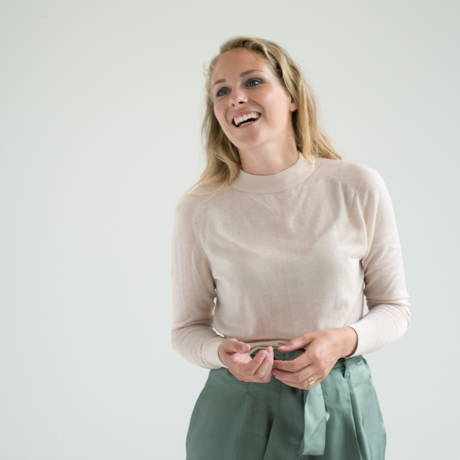 The end as a life hack. One day two years ago Susanne Duijvestein (now 32) woke up realizing that she wanted more in life. More meaning, more relevance, more greatness. She gave up golden but in her eyes bullshit career perspectives in the banking industry, to become a funeral director. Since childhood, she had always been fascinated by death. And since she lost a few friends, she discovered not only the ugliness of the conservative and moneymaking funeral industry, but also the healing beauty of reclaiming our own rites de passage. Starting her business as 'susanne bij afscheid' is a lifechanger for her and the families she guides, but most of all deathchanging.
Local partners
For more than two decades, Aquent has specialized in placing marketing, design, and interactive talent who thrive in Fortune 500 companies. Their recruiters have in-depth knowledge of these disciplines and recruit exceptional talent with cutting-edge skills and industry knowledge.
TSH Collab is the final piece in The Student Hotel's Complete Connected Community, a fully integrated co-living and co-working world. Their mission is to provide boundary blurring spaces where students, travellers, mobile entrepreneurs, professionals and enterprising minds can thrive.
Location
Hosted at TSH Collab
Wibautstraat 131-D
Amsterdam,
When July 19, 2019
8:30am - 10:00am