"Surreal" with Michael Pink
January 25, 8:30am - 10:00am CST. Hosted at Marcus Center for the Performing Arts
part of a series on Surreal
About the speaker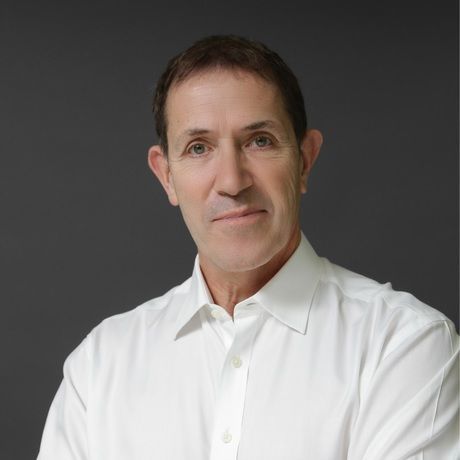 Michael Pink is the longest serving artistic director in Milwaukee Ballet history. Since joining the Company in December of 2002, he has established himself as a prominent member of the Milwaukee arts community, demonstrating his commitment to the future of dance through new work, education and collaboration.
His artistic vision for Milwaukee Ballet continues to be exciting and challenging. His long-awaited production of Peter Pan signified a major landmark in the Company's history and was broadcast nationally by PBS in spring of 2014. His production of Romeo and Juliet has also been broadcast by MPBS. In 2008, the Wisconsin Dance Council presented Pink with the Choreography/Performance Award. In 2014, the Milwaukee Press Club honored him with the Headliner Award for service to the arts. He received the Civic Music Association's award for Distinguished Citizen - Professional in the Arts in 2015.
Michael Pink is an international choreographer, his theatrical productions of Dracula, Esmeralda, Swan Lake, Giselle, The Sleeping Beauty, Cinderella, Romeo & Juliet, La Bohème, Don Quixote, Mirror Mirror, Dorian Gray and Beauty and the Beast have been hailed as 'Classical Ballet for the 21st Century'. His first professional work, 1914 was nominated for a West End Theatre Award, London. 
His early choreographic work won him first place in the Fredrick Ashton and the Royal Society of Arts Choreographic Competitions. He has worked as répétiteur for Rudolf Nureyev at the Paris Opera and La Scala Milan. He trained as a classical dancer at The Royal Ballet School and danced with English National Ballet 1975 to 1985.
Pink was the founding director of Ballet Central in London, he also served as associate artistic director of the Northern Ballet Theatre.
He continues to build strong working relationships with other Milwaukee Arts groups, where his credits include A Christmas Carol, Assassins, Cabaret and Next to Normal for Milwaukee Repertory Theater, as well as Chitty Chitty Bang Bang and Matilda for First Stage.
Local partners
Additional details
Join us the longest serving artistic director of the Milwaukee Ballet, Michael Pink, talks on the first theme of 2019: SURREAL. The event will be hosted at the Marcus Center for the Performing Arts on January 25th.
Location