Subcity Serendipity with Hannah Read
– Hosted at The Art School
part of a series on Serendipity
About the speaker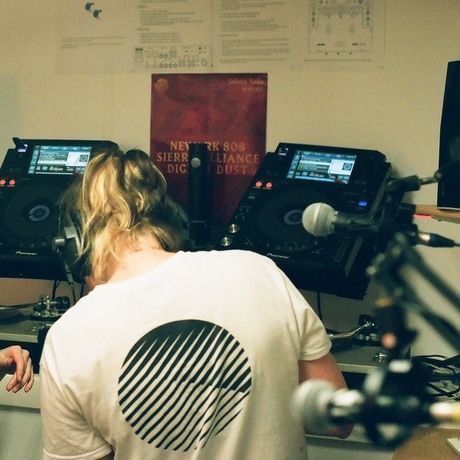 Station Manager at Subcity Radio, Hannah Read has held the position for just under a year, where she heads up the community freeform radio station which has been providing Glasgow with a creative platform for over 20 years.
In her year as manager she has focused on increasing diversity across the station, both in broadcast output and across the 30 strong team and 200 station contributors. Collaborating with Glasgow institutions such as the Unity Centre and Glasgow Women's Library, and having on high profile guests such as Ben UFO and Throwing Shade, Subcity's local contributors are well respected in the global music scene.
Local partners
We support Scotland's creative businesses – it's as simple as that.
Our services help creative micro-businesses and individuals build the skills and knowledge they need to succeed. We do this by providing specialist information and advice, as well as training and networking opportunities. Whether your ambitions lie in the commercial or not-for-profit sectors, we can offer support to you at any stage.
Additional details
Save the date and set the alarms as Friday 26th May is set to be a pretty awesome gig. Tumbling into the weekend and June we'll be listening to the sounds of 'Serendipity' as Hannah Read of Subcity Radio joins us for our May event.
Formed in 1995 Subcity Radio is an independent non-profit station based in Glasgow that broadcasts a stellar creative programme to the world.
With over 200 contributors making up the Subcity community the station continues to support creativity in an inclusive and exciting manner.
We'll also be collecting some items for Glasgow NW Foodbank so please bring an item or two from the list below if you can.
Now if that doesn't sound like a story of delights, pleasure, and profound transformation we don't know what does.
Shopping List (** are urgent items) | UHT milk, 500g sugar, Cereal, Diluting juice , Tinned fruit, Tinned tomatoes, Tinned / Instant mash Potatoes, Razors, Household cleaning product , Pasta/Rice Sauce, Tinned Vegetables, Biscuits, Tea (40's), Baby wipes, Cooking oil
Location
Hosted at The Art School
20 Scott Street
Glasgow, Scotland United Kingdom G3 6PE
When
–