Steve & Louis-Félix
May 25, 8:00am - 10:00am EDT. Hosted at Station F-MR
part of a series on Commitment
About the speaker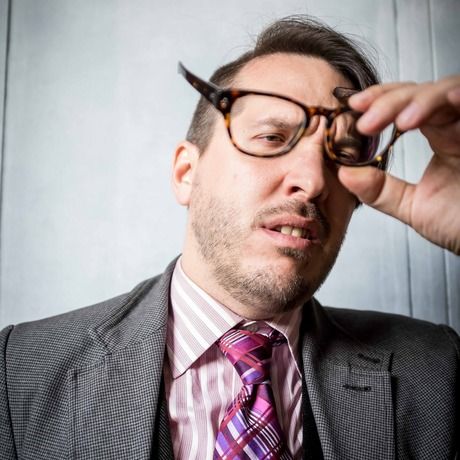 Stratège créatif, entremetteur hyperactif, philosophe de la collaboration, Louis-Félix Binette joue un rôle actif pour stimuler la participation et la mobilisation de ses concitoyens et transformer sa communauté. À titre de conseiller stratégique et cofondateur d'Escouade génie collectif, il conçoit et réalise avec ses clients des projets qui livrent innovation, engagement et impact dans un monde complexe. L'équipe d'Escouade a récemment apporté une contribution stratégique significative aux projets Expo Entrepreneurs et La CLEF.
Steve was Plank's very first employee, and he's contributed greatly to the successful evolution of the company, and is now the managing director. With a fine arts background, he joined the team in 1999 as lead designer, and helped establish Plank's reputation for creating beautiful, high-caliber work.
Steve loves the internet, and is fascinated by how it continually shapes our world. He is motivated to solve interesting problems and helping to advance the web in small and meaningful ways. He cultivates community as co-founder and former host of CreativeMornings/Montreal, and as a current member of a regular MTL Agency Operations meetup.
Steve loves getting outside with his family as much as possible, runs a mean D&D game, and can proudly say he can still do a kick-flip on his skateboard.
Local partners
Le Brûloir, avec ses trois locaux (café-resto, café-comptoir et labo de torréfaction) est une entreprise locale qui oeuvre dans tous les aspects du café de spécialité. De l'achat des grains, à la torréfaction et à la mise en marché dans ses deux cafés de quartier, l'entreprise a pour mission de servir et de fournir les meilleurs produits dans un environnement chaleureux et sain! Mais le Brûloir, c'est plus que du café, c'est aussi une entreprise ou les idées, les projets et les collaborations foisonnent. De l'économie circulaire, aux relations durables, en passant par le bien-être de ses clients et des ses employés, l'entreprise est ancrée dans un système de valeurs humaines qui vise à rendre son milieu environnant meilleur!
Create enhanced short URLs called campaign links that detect the source of clicks, dynamically append UTM tags and track conversions.
Le magazine VOIR est fier de présenter un blogue dédié à la communauté CreativeMornings/Montréal, créé sur sa plateforme web avec une double mission : offrir une vitrine aux contributions de la communauté créative au développement de Montréal, en partageant notamment des parcours de créatifs et des portraits d'entrepreneurs; et disséminer les réflexions de la communauté sur les sujets mensuels qui animent la conversation mondiale du mouvement CreativeMornings. Vous trouverez ainsi régulièrement sur ce blogue des chroniques, des entrevues, des illustrations, des podcasts ainsi que les vidéos des conférences CreativeMornings/Montréal.
Additional details
L'événement se tiendra en français ET en anglais! This event will be held both in French and in English!
POLITIQUE DE BILLETTERIE Les billets pour CreativeMornings Montréal sont alloués au hasard afin de permettre à chacun une chance plus équitable d'assister à nos événements. L'inscription débute le lundi 14 mai à 11h. Les 200 premiers inscrits sont assurés d'obtenir un billet. Nous ouvrirons 200 autres places le lundi suivant! Les autres places seront attribuées aléatoirement, parmi les personnes en liste d'attente.
TICKETING POLICY Tickets to CreativeMornings/Montréal are allotted randomly through a lottery in order to give everyone a fair chance of attending our events. Registration will be activated on Monday, May 14, at 11am. The first 200 to register are guaranteed a ticket. We will then release another 200 tickets on the next Monday. The other tickets will be released randomly among the people on the wait list.
Location
Hosted at Station F-MR
Allée des Barges, Montréal
Montréal, Quebec H3J 1S1
When May 25, 2018
8:00am - 10:00am