Stephanie Fortin
February 22, 8:30am - 10:00am EST. Hosted at Design Exchange
part of a series on Symmetry
About the speaker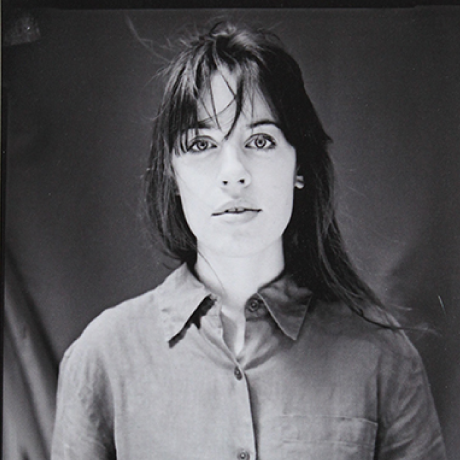 Stephanie trained in interpretive illustration at Sheridan College and completed an interdisciplinary BFA with focus in textiles and art history at NSCAD University. Fortin held a full time artist-in-residence position at Harbourfront Centre (Toronto,ON), was a member of The Contemporary Textile Studio Coop (Toronto,ON) and has exhibited work in Canada, The U.S. and China. Stephanie lives and works in Toronto, Ontario, Canada.
With a strong interest in, and curiosity around colour and process, Stephanie explores relationships between, body, land, and materials. Researching and experimenting with transformations of plants, animals, and minerals into dye, pigment, and form, she is seeking to understand the existence of traditional textile and craft based practice in an urban environment. Her current body of work involves using textile and resist based techniques of; ikat weaving, clamping, stitching and dipping in combination with natural dyes to create abstract tapestries and colour field dye compositions influenced by experiential knowledge and everyday life.
Local partners
Venue Partner - Design Exchange
Design Exchange, is Canada's only museum dedicated exclusively to the pursuit of design excellence and preservation of design heritage. At the crossroads of multiple disciplines, from furniture and architecture to graphics and fashion, our exhibitions, talks, workshops, and youth education programs are curated to reflect the popular zeitgeist and contemporary culture while demonstrating the relevance and importance of design to everyday life. They are committed to delivering accessible design experiences and education and aim to provide the tools necessary to connect design learning to the ordinary and extraordinary.
Location
Hosted at Design Exchange
234 BAY ST
Toronto,, Ontario Canada M5K 1B2
When February 22, 2019
8:30am - 10:00am