nyc
What are FieldTrips?
FieldTrips are meetups to interact, learn and collaborate in an effort to level-up your creative life.
We're limiting these events to only 25 people, they're like an intimate dinner party. Your absence will be felt so please make sure that you can definitely attend if you sign up. Also, we're in the prototyping phase, so come with an open mind and be prepared for anything.
Thanks for participating! We're lucky to have you.
Starting Your Podcast with Eliana Zebro
October 29, 5:30pm - 7:00pm EDT. Hosted at B&H NYC (Event Space)
About this FieldTrip
We start podcasts for the same reasons we start a blog, create a vlog, and make accounts on every social media site imaginable: to raise public awareness of ourselves and our abilities. In the freelance and business worlds, this means these online tools are essential to show potential clients the expertise you possess and what you will uniquely provide for these clients. And a podcast is one tool best able to showcase these particulars, meaning it can be a great tool for growing your business.
During this FieldTrip, you will learn the 2 pillars of starting your podcast: the marketing & goal-focused side (figuring out exactly what you want this podcast to accomplish for your freelance work or business), and the audio & technical side (equipping you with the tools you need to make everything happen). You will walk away with a solid foundation for starting a podcast of your own, along with basic audio recording & editing essentials necessary for the task.
About Your Host
I am an audio producer who has worked on a variety of media projects in both the film and podcasting worlds. I have also studied the marketing field for a number of years in order to both better market myself as a freelancer and approach the process of podcast production with a business-focused mindset. Both fields, the audio world and the marketing world, fascinate me, and in this FieldTrip you will see how combining these fields through a podcast can aid in business growth.
–
FieldTrips are a celebration of creativity and generosity. They are hosted by awesome individuals and organizations (like you and yours)! When you sign up, please show up. Most FieldTrips have waitlists due to significant interest and limited space.
View all upcoming FieldTrips or submit an idea to host your own.
Local partners
Local Partner - B&H Photo
Since 1973, B&H Photo has established itself as the place to go for the best prices and service for your photographic, audio, video, computer, and home entertainment needs. While our New York City Superstore is located on the corner of 9th Avenue and 34th Streets, B&H has become the largest online source with over 600,000 items, customer reviews, live chat support, educational videos, and 'how-to' articles to support your personal or professional creative goals. For more information visit bhphoto.com.
Organizer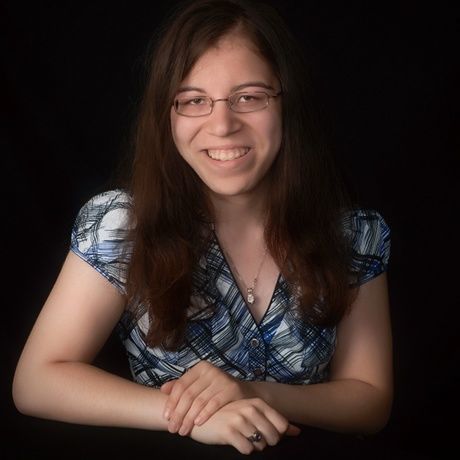 Eliana Zebro
Location
Hosted at B&H NYC (Event Space)
420 9th Avenue, Floor 2 Event Space
New York, New York United States 10001
When October 29, 2019
5:30pm - 7:00pm