nyc
What are FieldTrips?
FieldTrips are meetups to interact, learn and collaborate in an effort to level-up your creative life.
We're limiting these events to only 25 people, they're like an intimate dinner party. Your absence will be felt so please make sure that you can definitely attend if you sign up. Also, we're in the prototyping phase, so come with an open mind and be prepared for anything.
Thanks for participating! We're lucky to have you.
Stage Might: Harnessing Your Fear of Public Speaking
November 15, 10:00am - 12:00pm EST. Hosted at DMAC - Duo Multicultural Arts Center
About this FieldTrip
We all speak in public and yet public speaking is something most of us have never been taught. Most of us have a mortal fear of going before others to share information, open our hearts and use our bodies to communicate effectively. Learning to surrender by stepping both into and away from your message is what makes for honest, persuasive and artful presentations. In this workshop, award-winning singer-actress Karen Kohler shares her stage techniques and tools to help you relax on stage, expand your confidence, and identify where your voice resonates most with your truth. Topics include Intention, Fear as Fuel, The Faculties of Observation and Empathy, Tapping the Universals, Self-Collection, Self-Direction, Mic Technique, Audience Rapport and more. This class combines group exercises with some direct coaching. Students are instructed to dress as they would to present before an audience and to bring along a paragraph of content (script, song, poem, pitch, etc.) of 200 words or less.
Note: As this is an experiential class involving some group exercises, we ask that students please arrive on time.
ABOUT DMAC:
Built as a social hall in 1889 in the East Village, the Duo Multicultural Arts Center under the Artistic Direction of Michelangelo Alasa is dedicated to developing and producing theater works by Latino playwrights, as well as employing Latino directors, actors and designers. The DMAC offers exciting programming through the DUO Theater, Film@DMAC (which produces the internationally recognized NYC Downtown Short Film Festival now in it's 10th year), the Music@DMAC series featuring cabaret and chamber/new music programs, and Dance@DMAC which commissions and presents new dance works. On the 3rd floor, Art@ DMAC is dedicated to new media and digital works. duotheater.org/history
Banner Photo: Bogomil Mihaylov
–
We're excited to introduce FieldTrips in partnership with Adobe. Submit an idea to host your own FieldTrip here.
Local partners
Adobe is the global leader in digital marketing and digital media solutions. Our tools and services allow our customers to create groundbreaking digital content, deploy it across media and devices, measure and optimize it over time, and achieve greater business success. We help our customers make, manage, measure, and monetize their content across every channel and screen.
Organizer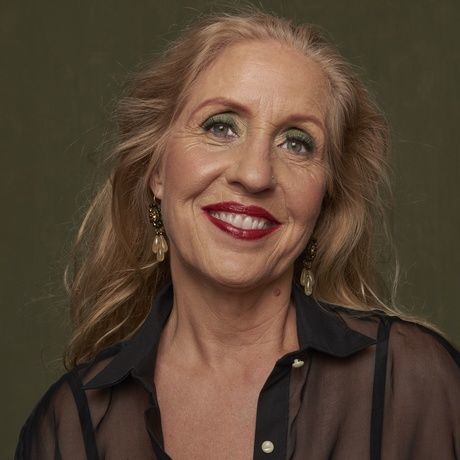 Karen Kohler
Location