Spectrum with Gyor Moore [Online Event]
September 25, 9:00am - 10:00am CEST. Hosted at Your Home
part of a series on Spectrum
About the speaker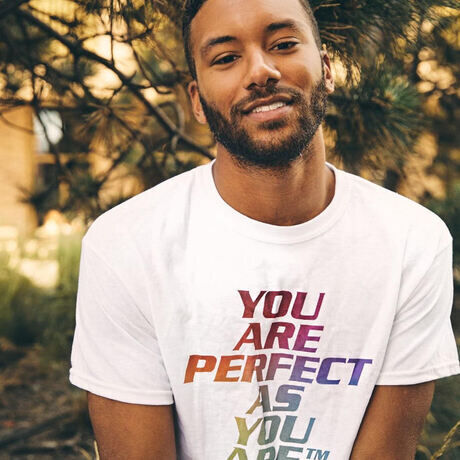 Gyor Moore is a 27 year old queer and black Design Activist from Rotterdam. He helps brands to stimulate values like inclusivity, diversity and equality in their identity, strategy and products. His goal is to make this world a little bit more beautiful through design. Day by day, pixel by pixel.
Next to that, he also initiated several LGBTQ+ projects. The first being a T-Shirt line that raises funds for the LGBT+ Asylum support that helps LGBTQ+ people that live in non-accepting countries with finding asylum in The Netherlands. The other is Pride Radio, which is the first online music-videoplatform that exclusively plays videos from queer artists. And he's working on many more things to come.
Additional details
September's Theme is Spectrum.
A band of colors, expanding definitions, a broad array of identities — we all live within multiple spectrums, colliding and intersecting with one another. Like the diversity in our foods, styles of music, and the skills we exercise, our needs are distinct with no one size fits all solution.
Understanding and championing other realities normalizes saying: What I experience, feel, and notice may not be what you know to be true. "Design for the spectrum and not the mean," said Michael Kaufmann in his CreativeMornings talk. "How do we move beyond courteous hospitality to courageous inclusivity?"
As individuals committed to artfully living, we can paint refreshing possibilities that are not just for ourselves but also for others. Assemble your tools: Listen, look within, embrace the weird, and take the prism and flip it on its head — you'll likely find a breathtaking blend of opportunities to make a difference.
Our Las Vegas chapter chose this month's exploration of Spectrum and Iandry Randriamandroso illustrated the theme.
Location
Hosted at Your Home
Stationsplein 1
Rotterdam, Zuid Holland Netherlands 3013AJ
When September 25, 2020
9:00am - 10:00am