Spartaco Albertarelli
June 28, 8:45am - 10:00am CEST. Hosted at Presso
part of a series on Wonder
About the speaker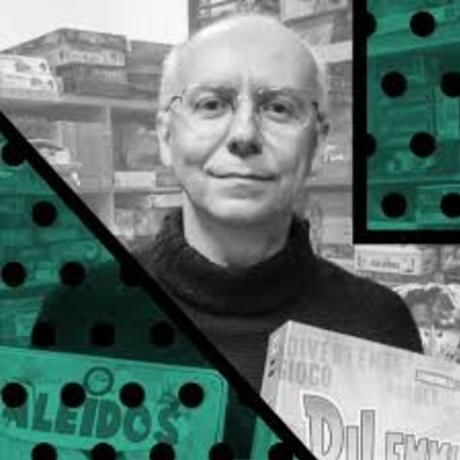 Spartaco Albertarelli is the main game designer of Editrice Giochi, the oldest boardgame publisher in Italy, founded in 1935.
Since 1987 Spartaco Albertarelli is in charge for the development of Risiko (the italian version of Risk) brand. He's been the designer of the Tournement Rules and of all the expansions of the game, like Futurisiko (published in 1992 and still on the market) and the more recent SPQRisiKo, set in the ancient Rome ages. In 2010 he published Risiko Challenge, a special edition designed just for the tournament, including a complete new set of rules caled "Kingmaker".
As a Game Designer, Spartaco has published more than 130, some of them translated in many languages and distributed by different companies, like Ravensburger, Fantasy Flight, Asmodee, Gigamic and so on.
He entered the list of the SdJ award with the game Kaleidos in 1995 and won several international awards.
Location
Hosted at Presso
Via Paolo Sarpi 60
Milan, Lombardy Italy
When June 28, 2019
8:45am - 10:00am