We all have talents that are unique to us, but confidence is not one of them
Siaara Freeman is a writer and performer of slam poetry. She believes confidence is a mindset interwoven with insecurity and describes her process to determine what she'll bring to stage each time she performs..
About the speaker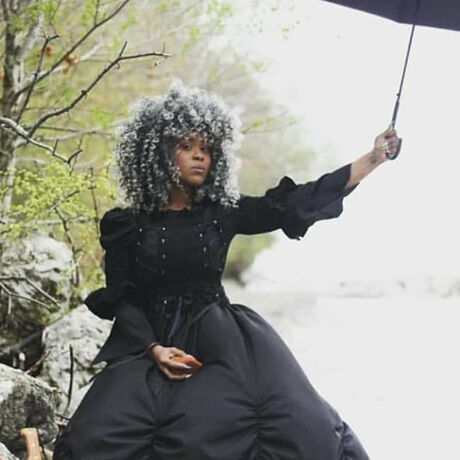 Siaara Freeman was born and raised in Cleveland Ohio where she is the current lake Erie siren. She's very proud of this even when others assume she'd feel otherwise. She began writing at 7 years old and actively slamming at 15 for the National Brave New Voices Competition until she was 19. She then entered the adult scene slamming and coaching for both Columbus and Cleveland Ohio as well as Detroit Michigan. Siaara's poems offer an actual face to the urban experience instead of a caricature. Siaara insists that you see the people she sees, the stories she knows, whether you find them respectable or not. She has traveled the country and she does not make fans she makes friends. A two-time nominee for the pushcart prize, a finalist for the 2017 button poetry chapbook competition, a 2017 bettering American poet and Best Of The Net Poet, a 2018 winter tangerine chapbook fellow and a 2018 Poetry Foundation incubator fellow. Siaara is a four year PinkDoor Fellow & 2018 Pinkdoor Faculty member. She is a teaching artist for the Center For Arts Inspired Learning. She is the co-founder of Outsiders Queer Midwest Writers Retreat. She is the founder and curator of WUSGOOD.BLACK and the Black Hogwarts Poetry Workshop. She is currently working on three manuscripts at the same time, which is also how she reads books, three at once, she is the third child of a third child of a third child after all.
in her spare time, Siaara is attempting to defeat lupus and grow her afro so tall God mistakes it for a microphone and speaks into her. She's thinking about Toni Morrison right now.
Favorite quotes from this talk See all
"

Being insecure does not make you any less confident. — Siaara Freeman
104

Lovely Attendees








see everyone