Shaykh Ismaeel Chartier, Imam
January 27, 8:30am - 10:00am EST. Hosted at The Mercantile Library
part of a series on Mystery
About the speaker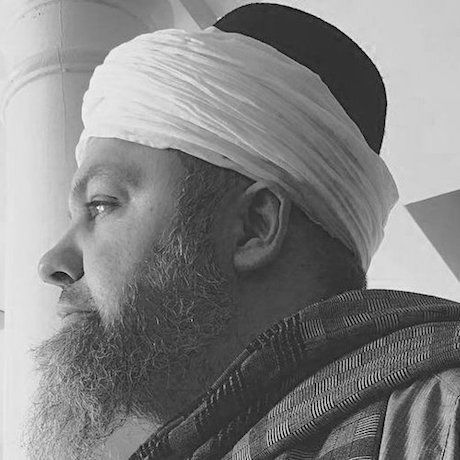 Imam Ismaeel Chartier is the spiritual leader of our Clifton community. He established Clifton Mosque as an archetypal Muslim community locally, nationally, and internationally. Under his leadership, we have accomplished the largest, single, one-time donation to the Freestore Foodbank.
He has also established weekly lessons and multiple weekend seminars, such as Misquoting God, and made fundamental strides in engaging the other and creating new opportunities to explore interfaith within Cincinnati.
Imam Ismaeel would love to see all of the Muslims in Cincinnati working to make our community, our city, and our country a better place to live. Imam Ismaeel has plans to build a theological seminary in Cincinnati.
Local partners
People's Liberty is a philanthropic lab that brings together civic-minded talent to address challenges and uncover opportunities to accelerate the positive transformation of Greater Cincinnati. People's Liberty invests directly in individuals through funding and mentorship, creating a new, replicable model for grantmakers in other cities.
Additional details
Parking
Street parking may be available to early birds. For $6.00 you can park at Fountain Square, the closest lot to the event. There's a street car stop in front of the Mercantile Library for those of you interested in traveling by rail.
Begin and end your Friday with CreativeMornings!
Join us, the same day as the breakfast lecture—only after work—at the first ever CreativeMornings HPPY|HOUR. We'll meet at Liberty's Bar & Bottle to continue the conversation from the morning and also take the opportunity to get to know each other even better.
Friday Evening | 5:30-6:30 pm | Liberty's Bar & Bottle | 1427 Main St., Over-The-Rhine
Location
Hosted at The Mercantile Library
414 Walnut Street 11th Floor
Cincinnati, Ohio 45202
When January 27, 2017
8:30am - 10:00am