Virtual
What are Virtual FieldTrips?
FieldTrips are meetups to interact, learn and collaborate in an effort to level-up your creative life. Built on top of our 20,000 monthly attendees at CreativeMornings talks, FieldTrips are community-organized events built on the spirit of generosity that has powered CreativeMornings events for the past 10 years.
Thanks for participating! We're lucky to have you.
Share the Love: A Crafty Gal/Pal/Valentine's FieldTrip
–
About this FieldTrip
Karen Ward from Curiosity Global is going to take us on a curious and crafty Field Trip to celebrate whatever approach to February 14th you embrace…Galentine's, Palentine's or Valentine's! 😊❤️
In this fun and experiential FieldTrip, Karen will show us how to make four different crafts that will help you show and share the love this week. You will make four perfect little gifts you can give to the people you care about. These Share the Love crafts are simple and satisfying and made with things easy to find in most places, even if you're living with some restrictions right now.
Here's what you'll need for this FieldTrip:
Speech Bubble Love Note
- Two different colours of felt - inexpensive craft felt is perfect. (You can also use any type of heavier fabric you have around OR craft paper (or even regular printer paper) if you don't have any fabric.) - A bit of stuffing (like poly-fil, but cotton balls or a tissue or two work too) - Thread (embroidery floss is awesome but regular thread works really well too) - A sewing needle - Scissors - White paper Optional: a small magnet or piece of magnet tape + hot glue gun
Origami Heart Garland - 4-6 pieces of square-shaped paper in whatever colours you like (approx. 6" x 6" or 15 X 15cm) - A long piece of string or yarn
Rings of Love - 2-3 pipe cleaners (or chenille stems) in whatever colours you like
Love Mouse - 2 Hershey's kisses - 2 googly eyes (or white paper and a fine-tipped black marker) - 1 little pom-pom or small cotton ball - Small piece of red or pink paper (or festive patterned paper) - Short piece of string or yarn - Glue or tape (a hot glue gun is fantastic, if you have one)
About your Host Karen Ward is a writer, facilitator, producer and lover of the crafty arts. She is also the Founder of Curiosity Inc. and Curiosity Global, and the Camp Director of Curiosity Summer Camp. She lives in Montreal and has spent a lot of time these past many months making things…lots of things, sooooo many things…to pass the time and keep her hands busy and her heart happy.
Organizer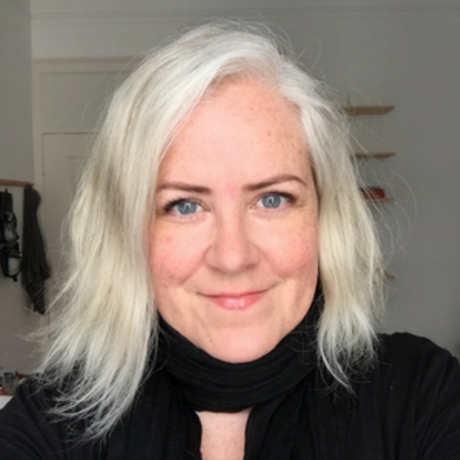 Karen Ward
Hosted at This is a virtual event, you will receive a link to attend in your registration email
When
–